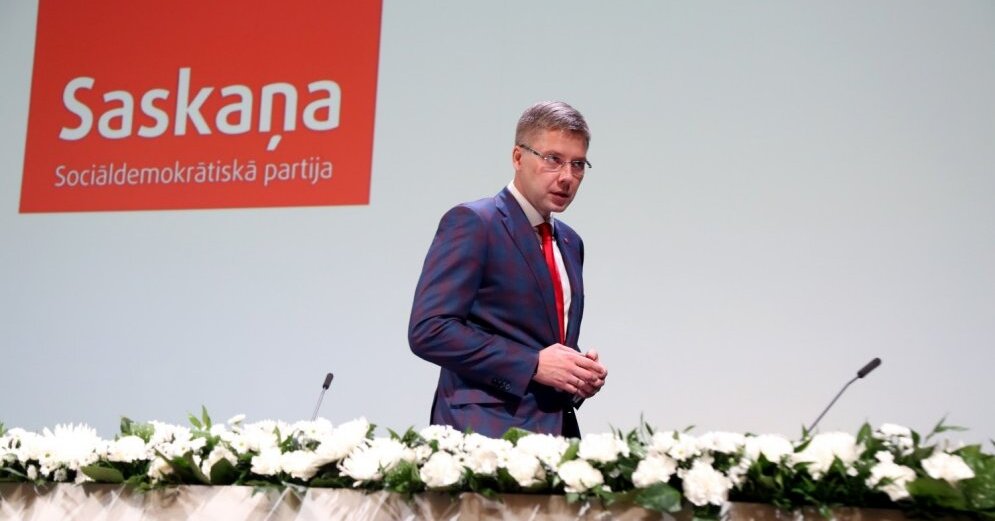 At the beginning of August, a survey was conducted in various regions of Latvia to discover the latest assessments of political parties. The majority of the population of Latvia, 21.5%, wants to give his voice to the Harmony party, a television broadcast of Latvian television (LTV) "Panorama" on Thursday.
The research center carried out the SKDS survey commissioned by Latvian television.
The survey was held in different regions of Latvia in early August. In total, about 900 citizens are questioned.
According to data from the SKDS, 21.5% of the population, if the elections were held in early August, would vote for the Harmony Party, 11.5% for the Green and Farmers & # 39; Union (ZZS) party, 7, 5% for the selected voters, & # 39; KPV LV & # 39 ;, 6.1% choose the Alliance for All Latvia – Fatherland and Freedom / LNNK (VL-TB / LNNK).
5.1% of voters vote for the "Young Unit", while 3.1% of the population would vote for "Development / For!" Party. Approximately 2.9% of the population of Latvia is willing to give the voice of the Young Conservative Party (JKP) and the party "Latvian Association of Regions".
In the same way, 23% of SKDS interviewed admitted that they still do not know when to vote in the upcoming Saeima elections, while 12% of respondents said they would not vote. "Panorama" shows that the number of people who do not know or do not want to vote has not changed significantly.
The smallest percentage of people want to vote for the parties – "From heart to Latvia" (1.8%), Russian Russian union (1.2%), "Progressive" (0.9%), according to the data in the survey are obtained.
For other batches the support varies around 0.1%.
According to the SKDS survey, the "Harmony" rating in August, compared with July, fell by 0.1 percentage point, ZZS support fell by 0.9 percentage points, while VL-TB / LNNK decreased by 0.7 percentage point.
"New unit" increased its score by 2.2 percentage points, while "KPV LV" – by 0.5 percentage points.
The rating for the "Development / for" unit decreased by 1.3 percentage points, the CPP fell by one percentage point, "from heart to latvia" – decreased by 0.1 percentage point, while the Latvian Russian Union grew by 0.5 percentage point.
If the unresolved votes are distributed in proportion to the votes already decided, five parties can enter the new parliament, Panorama explains.
Source link