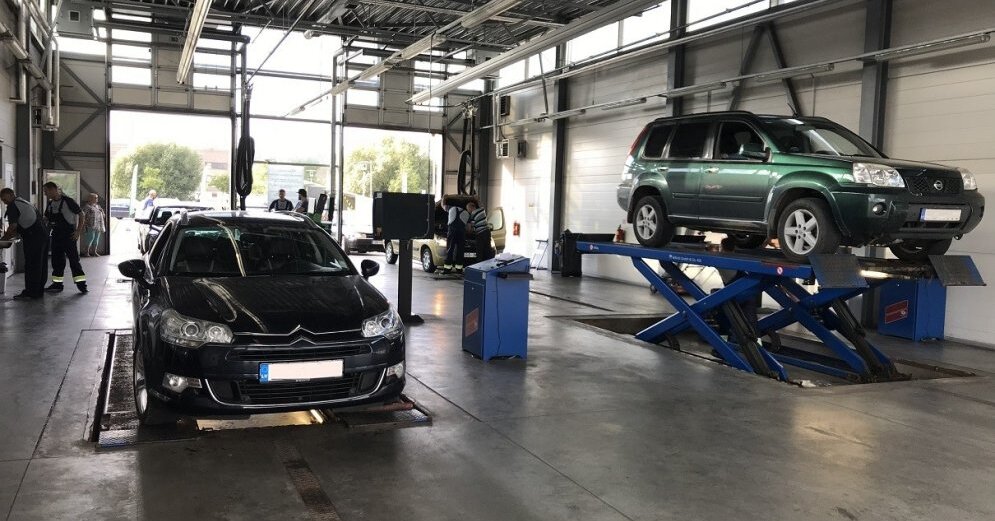 In Liepaja, with the importance of a large number of drivers, a "Technical Inspection Night" took place, organized by the Road Safety Directorate (CSDD), in which 200 vehicles were tested together.
In Liepaja this year was the second technical inspection station, where the annual "Technical inspection night" event was held. Early 2014, 163 cars were used for free diagnostics in Liepaja.
The oldest car in Liepaja was the 1985 Sierra Sierra, while the latest car, the Audi brand 2017; Average age of the car – 15 years. Experts have significantly damaged 73% of the vehicles. They were mostly related to brake and suspension systems, as well as non-compliant lights.
In addition, 34 vehicle owners, following a positive diagnosis and after making payments, used this measure to receive technical inspection stickers.
At the same time, visitors to the autodiagnostic event at the Liepaja CSDD department were introduced to the campaign "We're going for a safe car!" traveling photo exhibition "Scary reality on the road", which leaves no one indifferent. Stunned tires and completely worn treads, rusty holes in car bodies and car parts and lighthouses with wood strings – this is a reality that is opened every day in a technical inspection, as well as on road car control.
The next event with the technical inspection visit will take place in Riga (26 August), while it will end at the newly built technical control station of Jelgava (22 September).
For the seventh year "Technical Inspection Night" event, the CSDD event offers free drivers to check the technical condition of their cars, and to pay daily attention to their importance in road traffic.
Last year, 23,439 cars were checked at the Liepaja technical inspection station. It is a busy technical control station in Kurzeme. Liepaja serves an average of 93 customers daily. For the first time, Liepaja carries out 61% of its technical inspection, while in Latvia this indicator averaged 60% in 2017.
Source link