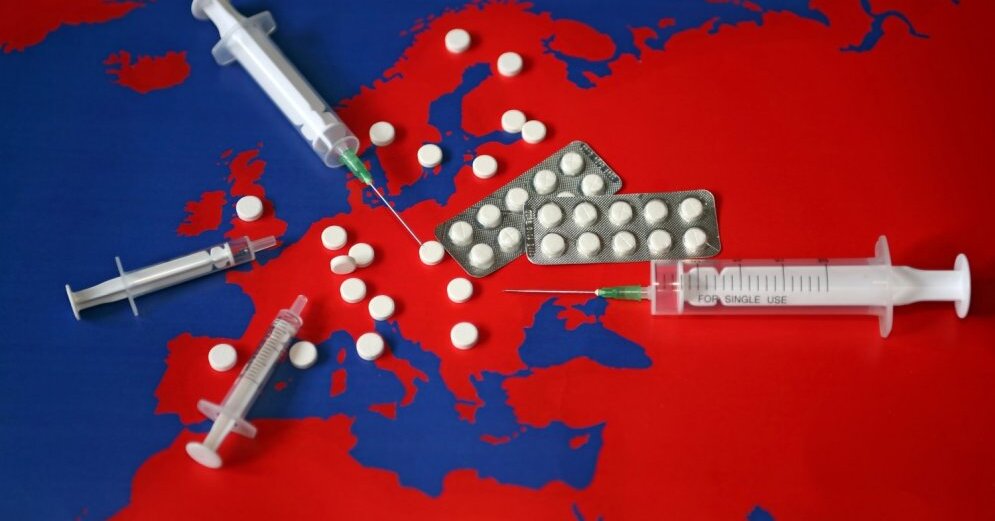 In August of this year, the police completed a criminal investigation into two methadone plants in the parishes Allazhi and Taurupi. The portal "Delfi" was found by the State Police (VP) by six people who are being asked to prosecute, the case is transferred to the specialized prosecutor's office for organized crime and other sectors, and is suspected of producing drugs .
Both factories were carefully hidden. One of them was placed under the chicken farm and the other hid a carpentry workshop on the second floor.
After the information was received at the disposal of the VV, the production facilities for drugs in Latvia were probably established and in June 2017 an investigation started. Lawmakers arrested nine suspects in a Latvian offense last November.
During the subsequent investigation six of these persons are prosecuted in accordance with the first and third parts of Article 253.1 of the Criminal Code concerning the unauthorized manufacture, possession and sale of narcotics or psychotropic substances, as well as for carrying out such activities, if committed by an organized group and on the grounds of Article 255, third paragraph of the Criminal Law purchase, storage, transport or order of equipment, appliances, objects, materials or substances for the illegal manufacture of narcotic drugs or psychotropic substances, if committed by an organized group. All six suspects are men aged 49-69 years.
It has previously been reported that this survey has been one of the most important in recent years – nearly half a year of carefully planned research activities, including about 200 special research activities, each of which includes a series of complementary activities involving a total of more than 100 VP members in various departments.
In the framework of the criminal proceedings, 23 shots were carried out, with a total of approximately six kilograms of crystalline substances being withdrawn with methadone and isomethadone and methadone intermediate. In total, more than 600 liters of methadone was removed with more than 600 liters of precursors for the production of methadone. Including laboratory equipment for the production of drugs, as well as other evidence of criminal activity.
Both methadone production units were carefully masked, so they would not be easy to find immediately. In one case the plant was placed under the chicken farm to mask the chemical smells that had occurred during the manufacture of the medicine, but in the second case it was on the second floor of the carpentry workshop, which could only be reached by mechanical means. lowered stairs.
In August of this year, the investigation into the case was completed and handed over to the specialized prosecutor's office for the prosecution of organized crime and other persecution sectors. According to the first and third paragraphs of Article 253.1 of the Criminal Law and Article 255, Paragraph three of the Criminal Law, persons up to the age of 15 can be sentenced to prison, goods are confiscated or property seized, and probation supervision for a maximum period of three year.
Source link