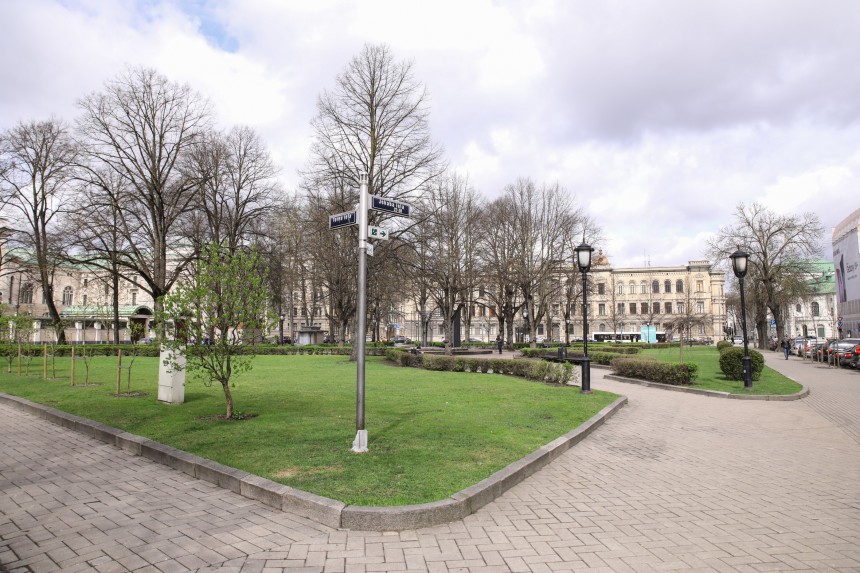 The 4 May Declaration Club, which brings together former members of the Supreme Court who voted to rebuild Latvia's independence, has encouraged Jacob Square to give the name to the Independence Square in Riga. In the meantime the decision has been made in the Construction Board of Riga City and the authors of the idea have already asked for reflection and also an alternative place to create such a square, reports the program "LNT News".
The Jacobsplein in Riga lies between the Latvian National Theater, where Latvia was founded, and the Saeima, where independence was restored. The club's statement of 4 May is that the square is the most suitable place to honor the founders and restorers of independence. Moreover, it would also be one of the gifts in the centenary of the country. In order to implement this, the drafters of the idea approached the Riga City Council at the beginning of the year, but the municipality made no decisions. "We have not really listened to our request from the Riga City Council, since February, when I personally handed over a letter to the city council of Riga, we have not yet received the answer." We have participated in various committees that have received support, but for the time being everything is quiet, perhaps because of the hot weather in the summer or for other reasons. that makes me very impressive and seems totally unacceptable ", says Velta Cebotarenoka, chairman of the May 4 declaration club.
The decision is extended because the idea is considered controversial.
The decision falls under the responsibility of the Riga City Construction Board, which is under the control of mayor Nila Ušakova ("Harmony"). The decision is extended because the idea is considered controversial. According to the Construction Board representative Edgars Butāns, the name change is supported by the Council of Monuments, but the objections are at the State Language Center. Taking into account divergent views, the construction committee has decided to invite the authors of the idea to reflect and look for another place for the Independence Square. "We still appreciate it, but also encourage it, if in the event that the square of Jacob can not be renamed, think about it for other alternative places where this area could still be created," said Butan, a representative of the Riga City Construction Board.
The deceived authors are not ready to give up. If the City Council of Riga continues to hesitate, they will seek support from the Saeima, calling for a special law to establish Independence Square instead of Jēkaba ​​Square. "I think this coalition will certainly support us during these primaries," said the president of the summit statement of 4 May. Meanwhile, the representative of the Riga Construction Board has decided not to predict when the final decision of the municipality is expected.
Source link