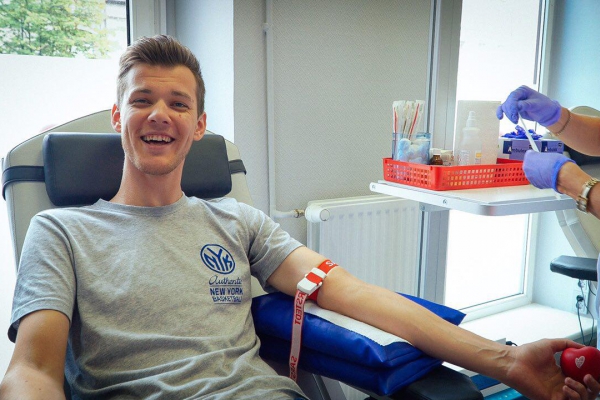 There are things in our lives that can easily be predicted and planned even in the coming years. Unfortunately, planning for life stops in case of serious illness and injury. We can not predict whether we need blood transfusions or not. Latvia Radio launches together with the National Blood Donor Center (VADC) a new social campaign on its broadcast The better to live tells the director of the National Blood Donor Center Egita Pole, Head of the blood products department of the National Blood Donor Center Dace Smile and a regular donor and an active proponent of this movement Inga Grencberga.
"Campaigns are constantly needed to release blood donation," says Egita Pole. "Blood can not prepare much for one day, it is necessary to be reminded regularly of the need to transfer blood."
"Blood group A is currently missing," says Dace Smile. The rest of the blood is in sufficient quantities.
On the VADC website you can see which blood blood is most needed. This information can be consulted before you donate blood.
Inga Grenberga reveals that she was taken by mother for the first time.
In my youth I had a blood transfusion. Mom has told her father that her colleagues have organized to go to Riga and give blood. I have stood on both sides, I know I need it, I see no reason not to do it for others.
Inga will give blood twice a year on a regular basis.
---
---
Source link