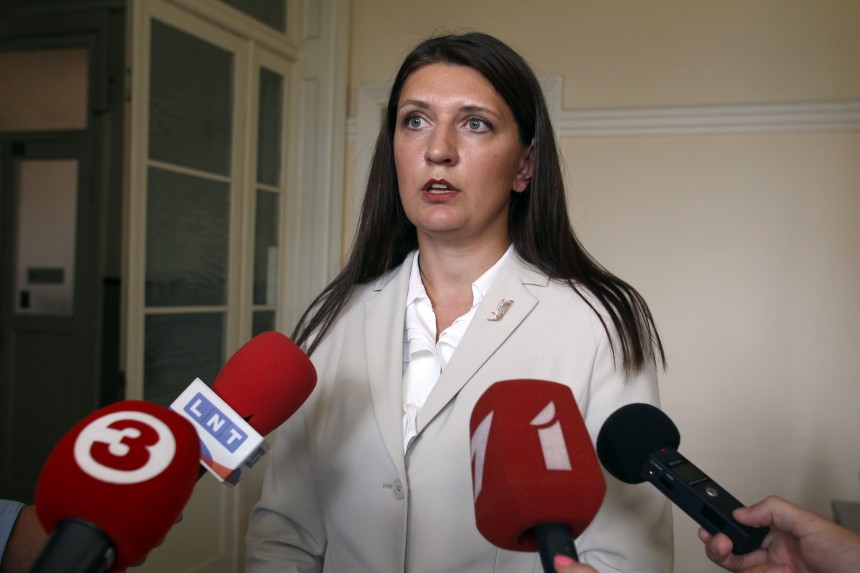 To gain confidence in raising the minimum wage for potential teachers, the Latvian Education and Science Workers & # 39; Union (LIZDA) wants a formal meeting and a decision, said Inga Vanaga, chairman of LIZDA.
Vanaga recalled that the trade unions had been pointing to the government and the Ministry of Education and Science (MoES) for some time now for economic growth, enabling them to raise salary teachers. "They finally accept it," said the trade union leader.
For educators, the minimum wage from € 680 to € 710 this year is likely to be increased.
It recognizes that on the one hand the announcement by the Minister of Education and Science, Karlis Šadurska (V), that the minimum wage for teacher rate can be increased to 710 euros this year, gives hope, but at the same time the offer and the solution of the LIZDA want to see on the spot, because at this moment "too much" is possible "and" maybe ".
As reported, educators report a minimum wage of € 680 to € 710, most likely increased this year, according to LAD & # 39; s desk, Shadursky.
The minister said that this week he had had an informal meeting with Prime Minister Maris Kuczins (ZZS) and Minister of Finance Dan Reiznieci-Ozolu (ZZS). During the meeting, when the latest data on economic growth were assessed, it was concluded that the minimum wage for educators up to 710 euros this year could be increased, thus achieving the schedule of the salary increase of teachers.
An official meeting between these officials and with LIZDA will take place next week.
Source link