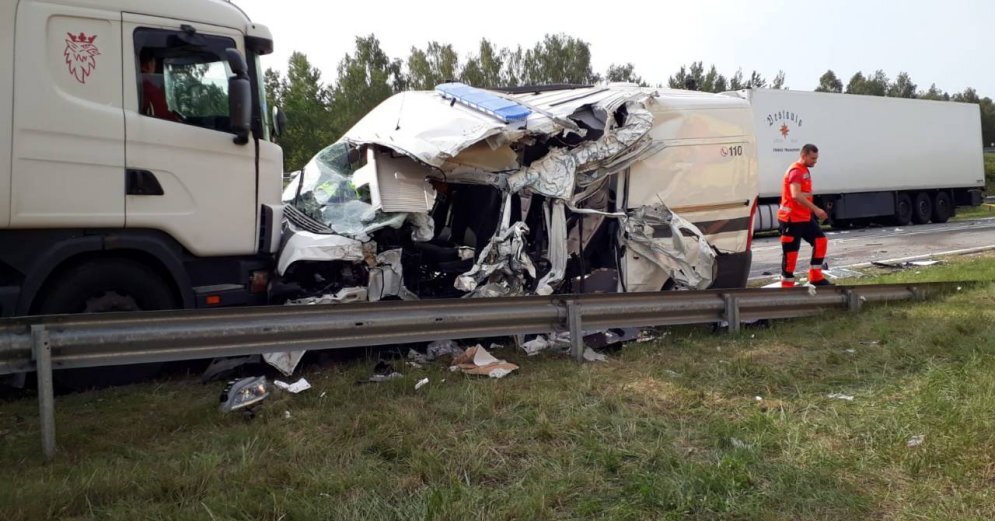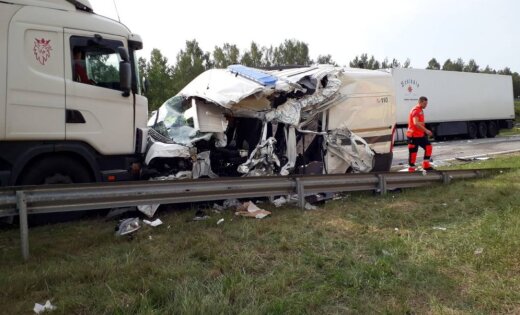 Photo: DELFI State of the Art
Two car accidents took place on the Sigulda highway, Sonieke viaduct, the Delfi portal reports eyewitnesses.
"A terrible accident on the Fennet Viaduct – the police bus drove a heavy car," says eyewitness.
According to information from the police, an accident occurred on the A2 at the "Fungus" around 10.30 am.
A special task battalion went to the training camp in Valmiera with the beacons in the socket and one of the crew members crashed into a truck accident with Scania.
Four national police officers were injured in the accident, three of whom were seriously injured and taken to a medical facility.
The traffic, which was temporarily in a hurry, was restored shortly before 14:00. The circumstances of the accident are explained.
The emergency call for medical emergencies (NMPD) was received at 10.20 am. In the accident, four people were injured, who were brought to the hospital with awareness of various body injuries.
During the training of the national armed forces Namejs 2018, the state police together with their employees will organize training sessions on Friday in Valmiera and Jekabpils to test and train reaction capability and cooperation possibilities in the event of a state threat, including the eradication of mass disorder.
Source link