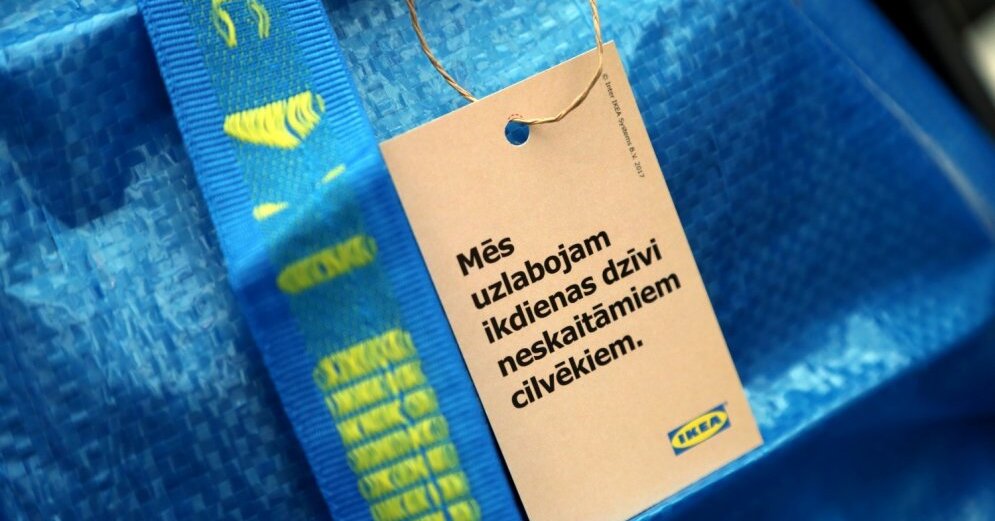 Riga and Pieriga will deliver 400,000 Swedish IKEA catalogs of products for the improvement of life in Latvia, according to Renata Dante, head of the IKEA Public Relations Department in the Baltic states.
IKEA manager of Latvia Inga Filipova said that IKEA's catalog summarizes interior ideas and solutions for a wide variety of housing this year, because the living conditions and financial possibilities of people are very different. "The catalog is designed to house seven homes so that everyone can see them close and find inspiration for wonderful transformations in their homes." The catalog shows the lives of different people, given their dreams and needs at home, "explained Filipova.
She added that the IKEA catalog summarizes the ideas of the Swedish interior design, which can also be realized at their affordable prices at home by installing a very small house or a family house with children or another living space.
The IKEA catalog of the Latvian language is a unique annual edition, while for the first time the catalog was published in 1951 in Sweden, which was released by IKEA & # 39; s founder Ingvar Kamprad. This year IKEA Catalog is being published in more than 50 countries in 37 languages ​​totaling more than 190 million copies.
The printed catalog in Latvia will be available in Latvian, but from 30 August the digital catalog will be available on the Ikea .lv website in both Latvian and Russian.
The IKEA store in Latvia will be announced on 30 August, as has been reported.
The Riga IKEA store is located at Biķeru Street 2, in Dreiliņi, in the province of Stopiņu. The area is 34,500 square meters, but the store covers a total of 10 hectares. An IKEA restaurant with 450 seats, as well as a bistro and a Swedish supermarket, will work in the IKEA store.
The total previous investments in the establishment of the IKEA store in Latvia amount to more than 50 million euros.
The IKEA franchisee in Latvia is Paul Mason Properties, whose owner also owns the IKEA store in Lithuania and Iceland.
IKEA was founded in 1943. Currently, 410 IKEA stores are active in 50 countries around the world.
Source link