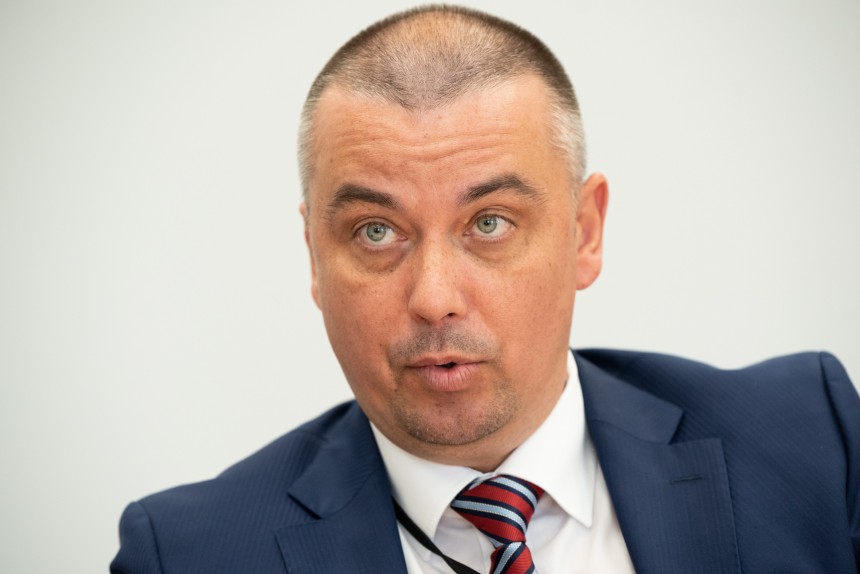 The Head of the Corruption Prevention and Control Bureau (KNAB) Jēkabs Straume has informed Prime Minister Maris Kucins (ZZS) about the criminal proceedings of Saeima representative Askolds Kļavins (ZZS), one hour before the meeting of the responsible Saeima committee.
"Yes, one hour before Saeima's mandate and ethics committee met, and also informed the Saeima president, make sure that the confidentiality was the same as the previous day," the KNAB boss wrote about the twinning network. "social network".
LETA reported already that the Saeima decided on 21 June to vote with Mr. Shortly before the Saeima vote, the Saeima Mandate, the Ethics and Submission Committee discussed the matter in a closed session.
It has already been reported that the KNAB investigator, according to the information available to the LETA in May, has filed an application with the Attorney General Ērik Kalnmeier to investigate the case, and revealed the information obtained during the criminal proceedings before it process. From this case it follows that the information may have been disclosed by Kuchinsk. The case was only publicly announced on June 21, when the Saeima decided to agree to shake off the whereabouts of a member.
KNAB has both announced that Klavin's lawyer, when he appealed to the public prosecutor's office, had not asked for an assessment of the prime minister's actions.
The "Yes" -blad said this week that Klavin had called the former prime minister of the Green and Farmers' Union, Indulis Emsis, following the criminal proceedings initiated by the KNAB in connection with the transport compensation he received, while the KNAB listened to this telephone conversation.
According to the journal, the evidence from sources suggests that Emsis may have been aware of the fact that criminal proceedings against Kalavin were discovered after Kuchinsky told the ZZS members who would decide on the election lists at that time. Kucinski in turn informed the head of KNAB Jēkabs Straume about the criminal proceedings of Klavina, has allowed "Yes".
KNAB started a criminal case against the MP Saeima Kļaviņš for abuse of the status of the service for gracious purposes. After becoming a Liepaja, Kļaviņš began to receive a five-fold increase in transport compensation.
Source link