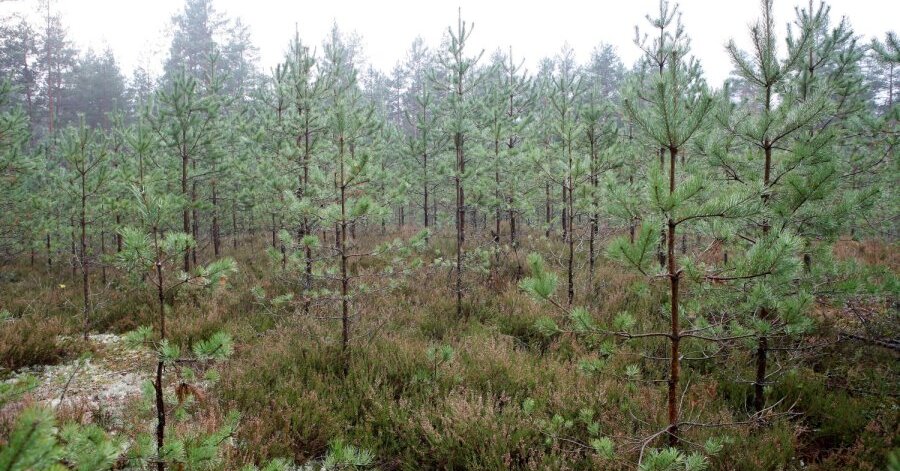 Forest owners will then be able to receive support for the recovery of forest stands, not only after fires, but also during heavy rains or droughts, on Tuesday in support of the changes prepared by the Ministry of Agriculture (EU) in the context of the measure "Investing in the expansion of forest areas and the improvement of the liveability of forests "decided by the government.
The amendments provide for a new procedure for granting aid in the sub-measure "Recovery of forests destroyed by forest fires and natural disasters". Since forest stands are not only burning, but also abiotic factors such as wind, drought, heavy rainfall, snow and other conditions, changes in the regulations include all factors that can damage the forest stands.
The "Delfi" portal has already reported that the warm summer this year is of concern to both farmers and foresters, as the volumes and young plants have died out in many places, and as the chairman of the board of the Latvian forest owners' organization (LMĪB) Arnis Muižnieks explained, the last 12 months were the most difficult for foresters in different countries. decades.
As a result of storms and flooding caused by floods last year, thousands of hectares of crops fell under water, but the forests became dirty and unfinished for technical techniques. To assess the difficult situation in forests, the Crisis Management Council (CPS) held an emergency meeting in December and decided to announce a natural disaster situation in forestry.
So far, support for the recovery of forest stands could be received for an area for which the Staatsbosbeheer (VMD) has declared that it had a fire, a natural disaster or damage to pests and diseases, which led to the destruction of the forest stands.
Often, after devastating weather conditions that can be assimilated with natural disasters such as prolonged droughts, heavy rainfall, floods and similar weather conditions, damage is so important that forest stands must be restored.
Therefore, in the future, advice that the forest uprising has been destroyed will also be provided by the SAL, where damage is caused by drought, water or other factors.
Source link