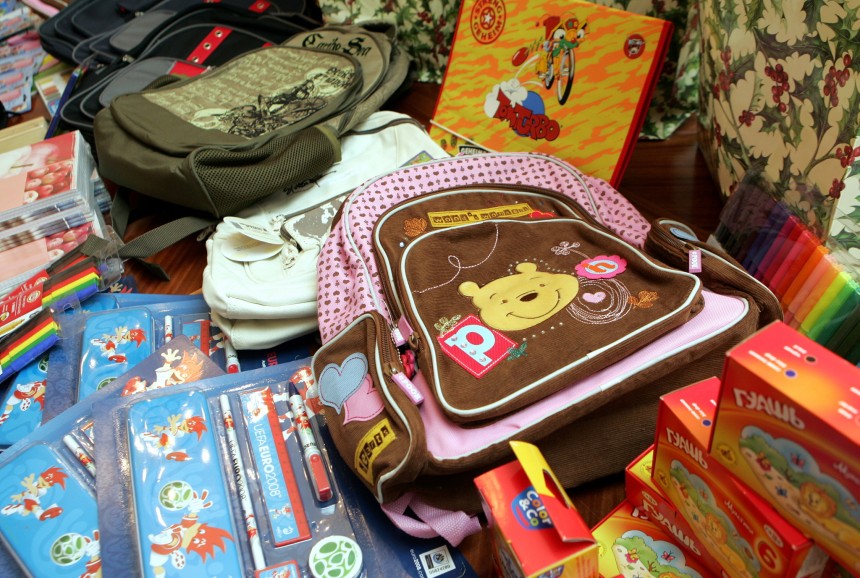 At the beginning of the new school year, residents of Latvia with children of school age spent on average up to 150 euros per pupil, according to a study by internet research and technology company Gemius.
The Education Act stipulates that parents or administrators are obliged within the limits of their material resources to provide the individual educational resources necessary for the education of their child, while workbooks and textbooks are provided by an educational institution. Although a quarter of the parents questioned say that the school supplies the necessary materials, too many parents admit that they have spent a few dozen or even hundreds of euros on the purchase of various teaching aids and clothing.
Last year, most respondents said that according to a Gemius poll they spent between 50 and 99 euros per school (39%), while about a third of their parents noticed that their expenses ranged from 100 to 499 euros (36%). About 19 percent of respondents spent less than 50 euros a year on one child's education, about 29 percent of parents spent 50 to 99 euros, while about 23 percent of all respondents said their spending was between 100 and 149 euros . It should be noted that this year only 2 percent of all respondents spent more than 500 euros on one child in school.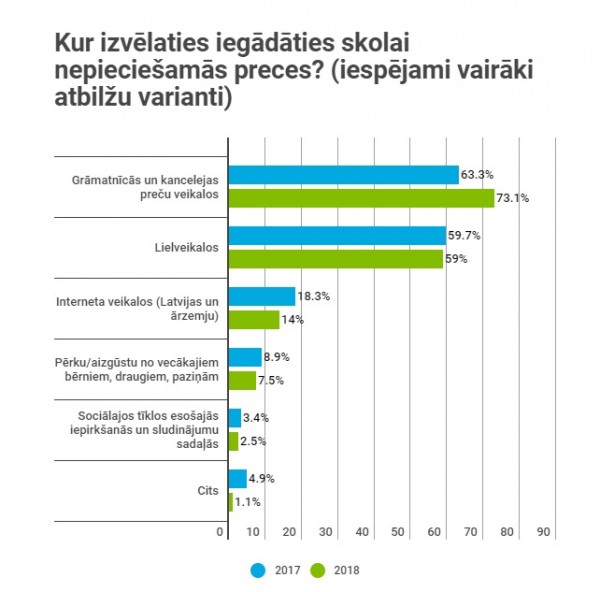 According to a poll, about 23 percent of parents noted that the school provides students with the necessary study material, but more and more parents choose to buy school supplies in bookstores and stationery stores, that is, about 63 percent of parents bought last year , but this year ten percent more (73 percent). Just like in 2017, nearly 60 percent of respondents also opted for schooling in supermarkets this year. The disadvantage is the number of parents who choose to shop online, i.e. about 14 percent, which is 4 percent less than last year. In turn, about 8 percent of the respondents bought school goods abroad and 23 percent bought the goods at wholesaler bases.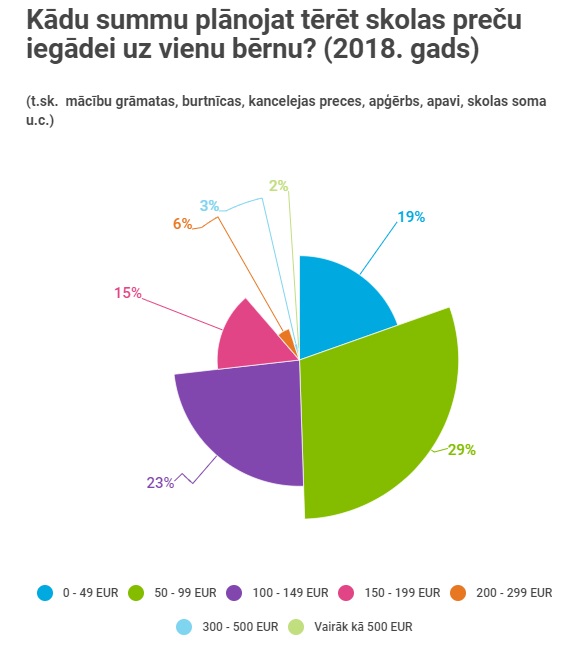 Last year 945 Latvian people aged 18-74 years, who noticed that they have school-age children, participated in the study, but this year the number of respondents has grown to 2013, the parents of Latvia. The survey was conducted using the internet survey gemiusAdHoc using spin-off questionnaires that were randomly displayed by internet users. Last year the research was conducted from 30 to 31 August, but this year it was carried out from 27 to 28 August.
Source link