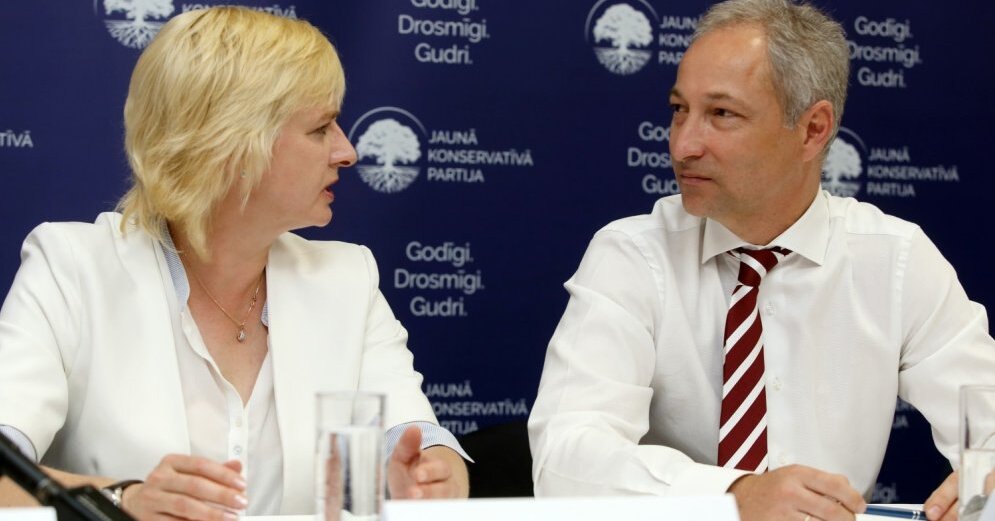 The month before the 13th Saeima elections, the first place with the support of 14.9% of voters is consistent with & # 39; Harmony & # 39 ;, while the second with the popularity of 9.0% the Union of Greens and Farmers (ZZS) is, while the New Conservative Party (JKP), which, according to a survey by the research firm Norstat, 6.9% of the voters would be willing to cast their vote, is reported by "TV3 news".
The fourth place in the party ranking was KPV LV, which would vote 6.6% of the voters, which is less than in August, when 9% of the respondents supported the party.
The National Alliance for All for Latvia – Fatherland and Freedom / LNNK would support 5.7% of voters, while 4.5% of respondents would give up their "Development / For" list.
The "New Unit" in the Norstat rating remained in seventh place with 3.3% voter support, while the eighth place is held by the Latvian Russian Union with 1.8% voters.
For other political forces, the rating is less than 1%.
Survey data also shows that there are still very few people who have not yet taken a decision, less than a month before the elections, with 37.6% voting rights. On the other hand, 5.4% of respondents decided not to take part in the elections, according to a survey conducted by Norstat in September.
The study was conducted in early September with a telephone interview method.
The 13th Saeima elections will take place on the first Saturday of October.
Source link