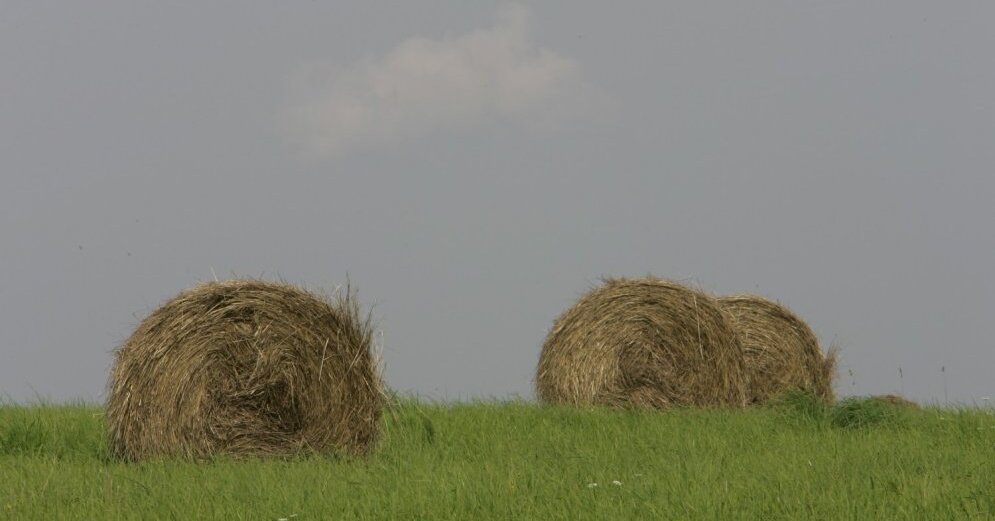 The Latvian Nature Fund (LDF) has restored about a third of the hayfields for wild horses, which were stolen last week from the Lielupe flood plains in Jelgava, informs LIA representative Liene Brizga-Kalnina.
She explained that the wheels of the LDF were returned by a farmer from a good conscience who heard about the theft only after the transaction. The farmer hid these haymaking rolls on the same floodplains of the Lielupe.
According to Brizgas-Kalnina, information about this transaction has been transferred to police officers. LDF invites other farmers who have probably stolen wall traffic in the city of Jelgava and its surroundings by calling on 26 556 605.
As reported, last week of the LDF-managed Lielupe floodplain meadows were worth 150 hay wheels for $ 2,000 in Jelgava wild horses.
Brizga-Kalnina explained that the disappearance of hay rolls was discovered on August 16th. When the meadows were examined, the fund's representatives discovered that an alien tractor had been housed there and that 150 wall rolls disappeared. The representative of the LDF remarked that the pasture area is large and that there are still haywigs.
"These meadows are in a vast area, horses are hunted, part is a mobile herd and in winter horses can not survive the find itself," Brizga-Kalnina said.
Source link