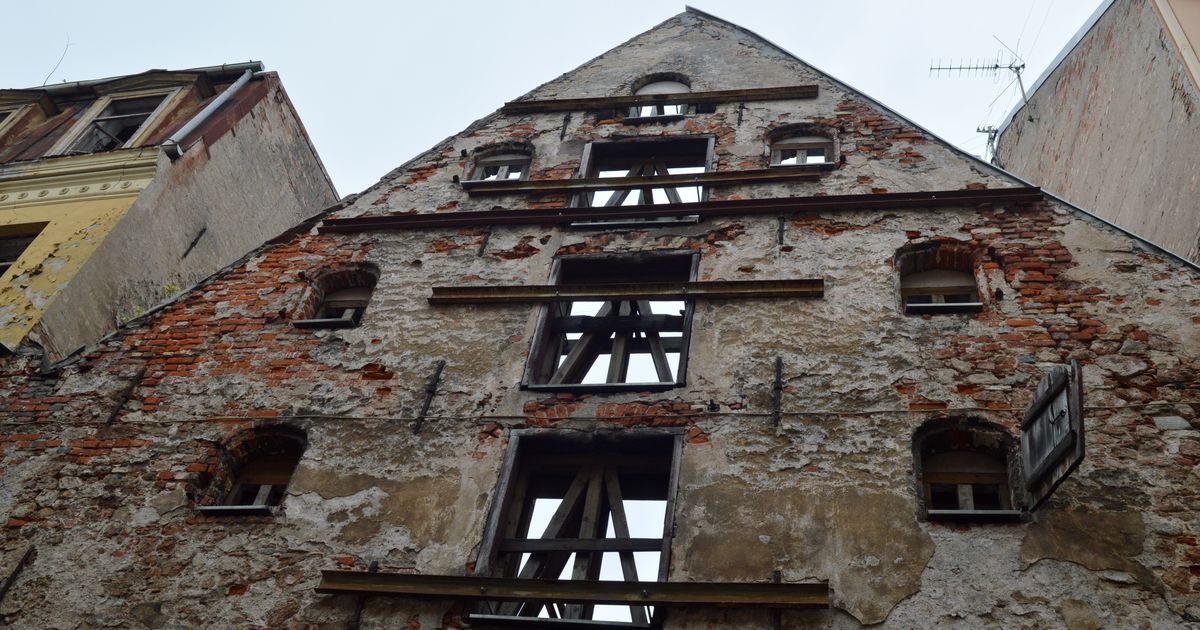 According to Gailite, during a meeting with representatives of the National Cultural Heritage and the Riga construction board, it was decided on Monday to carry out the dismantling of dangerous parts of the building.
At the meeting of the Riga City Council, which is expected on Wednesday 19 September, a decision will be made urgently on the mandatory design of the house, as well as the fact that the owner of the house must immediately start dismantling dangerous buildings, but no later than 24 September. If this does not happen, this is done by the municipality of Riga, after which the money is recovered from the owner.
The owner of the house is SIA Peitavas 7. Since 2015, the company is completely owned by a Belgian businessman who, according to the department, has done nothing in recent years to arrange the property and has not responded to the letter of formal notice. From the information in the land register it appears that the entrepreneur bought the property three years ago for 160,000 euros from a private individual.
In turn, the information available from Firmas.lv suggests that Peitavas 7 SIA does not carry out its activities and last year losses amounted to 3,957 euros.
The building has been recognized as a category A slug since 2015. It has a high real estate tax rate of 3%. Previously, the building was not taxable, but since the classification was granted, the entrepreneur paid a fine of 2597 euros per year.
As mentioned, the possessing department of the Riga City Council received information that partly destroyed the grain in Peace iela 7 in Old Riga. "Gailite told us that different bricks were thrown out of the walls of the building and that the wall itself no longer has any structures that could reinforce it." There is no victim to the incident.
Experts from the Property Department, as well as Oleg Burov (GKR), and Vice Mayor Andris Ameriks (GKR), head of the Degradation Buildings in Riga, came to the event.
Source link