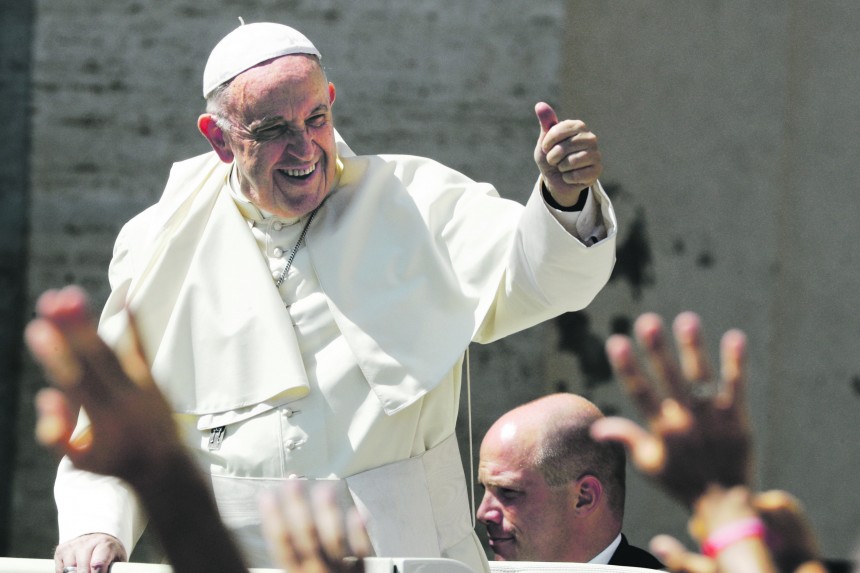 In preparation for Pope Francis' visit to Latvia, both volunteers and various events were organized, including donations, sock knits and his annual textbooks that were studied during Aglona's pilgrimage.
From 22 to 25 September, the Baltic pilgrimage will take place with the participation of the participants in the papal visit of the Pope in Lithuania, Latvia and Estonia. Young people under the age of 18, youth leaders, priests and conscientious persons are specially invited to participate in the pilgrimage.
Pilgrims depart from Riga (via Daugavpils) to Vilnius, where East European youth meetings take place with the Pope Francis, then to Kaunas to participate in the Holy Mass, and then to Aglona with a destination in Tallinn, where the Pope Francisco young people from different denominations. Then the pilgrims return to Latvia.
The Pope's visit to Latvia begins on the morning of 24 September. At 20.50 a welcome ceremony will take place in the courtyard of the Riga Castle, a visit to the President of Latvia, Raimonds Vīins, and a meeting with the highest officials of the country and the diplomatic corps. At 10.10 am there is a floral ceremony on the Freedom Monument planned for 10 hours, later – an ecumenical service in the Riga Domain and the address of the Pope. At 11.50 pm the Pope visits St. Catherine's Cathedral in Rome and meets the public. Before they go to the Aglona, ​​the Catholic Church takes over the dinner with the bishops. Afternoon at 16.30 Aigle of Holy Spirit is planned.
During the visit of Pope Francis, 140 people came to Riga for volunteers, including not only Catholics, but also Lutherans, Baptists and people who do not belong to one of the denominations. In turn, in the second part of the visit – in Aglona – 200 Latgale Young Guards will act as volunteers.
To give people access to Aglona and back, there will be both extra trains and bus services, as well as funds allocated to different ministries for this visit: Ministry of Defense – 22 554 EUR, Ministry of the Interior 60 432 EUR, Ministry of Agriculture 538 EUR , Ministry of Justice 134 510 EUR 15,938 for the Ministry of Health and EUR 49,000 for the Ministry of Transport. The president's chancellery will receive 158,385 euros, while 38720 euros will be allocated to the municipality of Aglona to ensure the safety and order of visitors during the holidays, to inform about transport services and to clean up the territory.
Source link