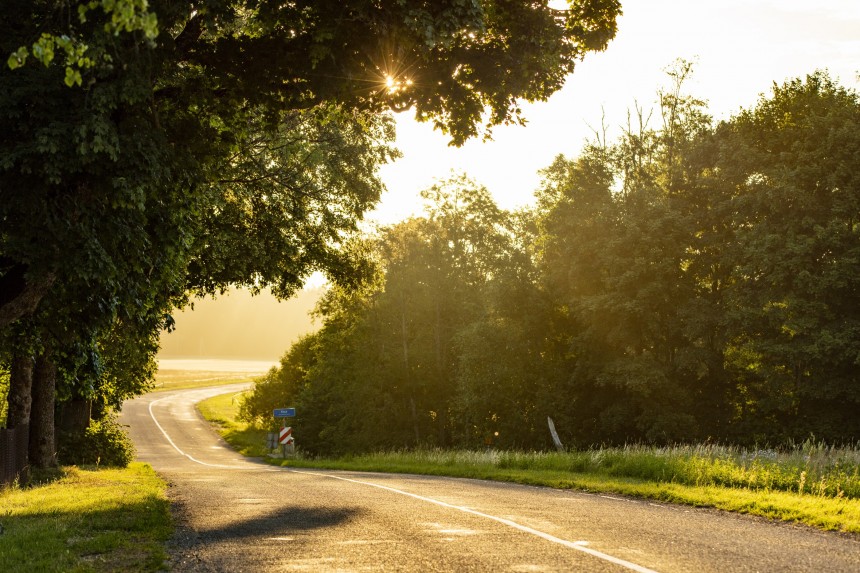 The construction work will be completed in 66 part routes of the road this season, while the construction season will be continued on the state road network, informs Latvian state roads (LVC).
Recently completed construction work on the Riga ring road, from Avotiem to the ferry across the railway along the Daugavpils highway, therefore the traffic restrictions at the intersection with the Ulbrokas-Ogre road have been canceled and the traffic will go smoothly.
In the framework of the works, a road construction was rebuilt and three new asphalt layers were laid, as well as a renewed bridge over the Little Jugla to its load-bearing structures. During the phase he changed the wells and regulated the water drainage system. The construction work was carried out by AS Ceļu pārvalde, with a contract value of 6.16 million euros, co-financed by the EU Cohesion Fund with 85%.
At the moment large buildings and traffic restrictions on the national roads on the ring road of Riga, where the intersection will start again at the turn to Mucenieki and Muceniekos are closed via the Sunis. The repair work on the Daugavpils motorway goes from Dzelmäe to Klidina, as well as to the bridge over Aivieksti.
On the Liepāja highway between Brocēni and Skrunda there are three construction stages and it is important to count on extra time on the road: there are speed limits and traffic controls on the Tallinn highway from Duntes to Svētciemam, on the bridge of the HES bridge from the Ķegums to the highway Inciem – Sigulda – Ķegums; The roadway has a width limit of 2.75 meters.
The largest repair phase is on the regional highway Augšlīgatne-Skriveri from Madliena to Skrīveri, where there are 11 to 13 traffic lights, and it takes more than an hour to lose weight. Near Madliena is a closed road for traffic, the roads are Madliena-Lēdmane and Tīnūži-Koknese.
Repair work on the Rezekne-Gulbene regional motorway and the Rezekne Bypass to Drips path take less than an hour because there are four sections of traffic lights and a further 3 meters wide from Rezekne to Audriņi. There are seven traffic lights on the road Krāslava-Preiļi-Madona, from Bashki to Preiļi.
When you go to Pavilosta, you have to take into account that there are eight traffic lights and that there is more than an hour on the road between Liepaja and Ventspils, on the Ventspils-Grobiņa highway from Labrags to Mežaine. On the road Jelgava – Tukums because of the construction work in Jelgava, the temporarily closed part of the road Tušķi-Kalnciems along the Aizoepe-school.
Source link