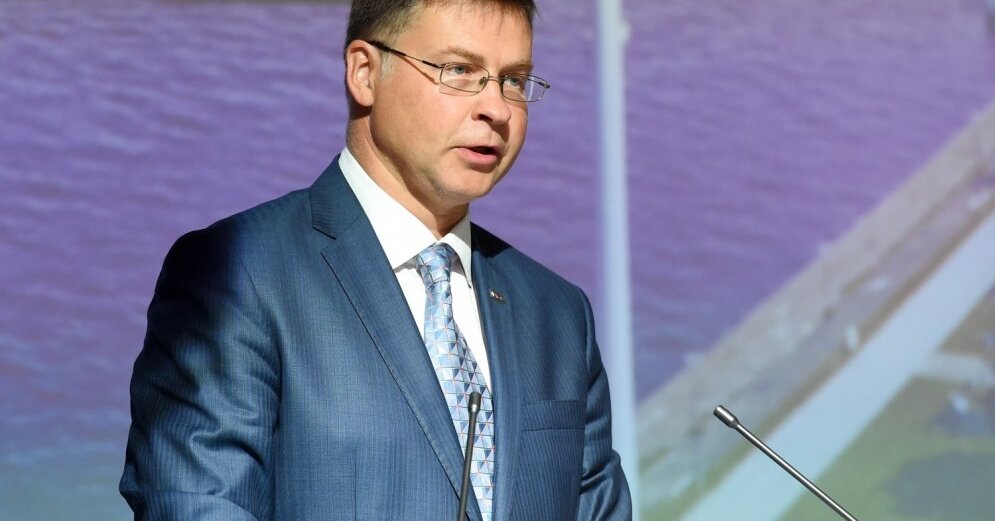 The unit party has learned from mistakes, returns to its basic principles and offers a rational, evidence-based long-term policy and a well-balanced list of candidates, said today the Vice-President of the European Commission, Valdis Dombrovskis (V), at the Unity Party Congress.
"Unity" has added its ranks in the desire to start the "New Unity," a civil and democratic alliance of parties, a politician said. He drew attention to the fact that the list of candidates is represented by both experienced politicians and "new faces."
The Vice President of the EC stressed that the effectiveness of national politicians will continue to play a role in solving various current instability factors. This is due to the fact that European policy to solve various problems seems time-consuming, Dombrovskis explained.
He pointed out that Latvian politicians should be able to work effectively if the aggressive foreign policy of Russia, the conflicts in the neighboring countries of the European Union, the recent migration crisis, the revitalization of protectionism and others are the challenges.
"Experience and professionalism are needed in order to make policy effective." The New Unity "is able to offer politicians of this quality," said Dombrovskis.
Today, 142 of the 175 conference delegates came to the congress.
As announced today, the "Unity" Congress is planning to propose potential candidates for post-Saeima candidates to the new Unity Party unions.
Source link