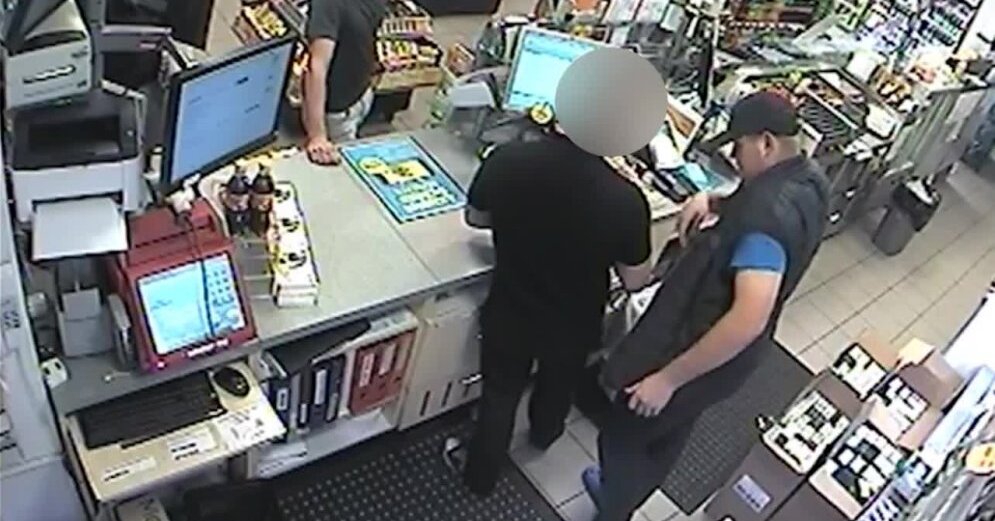 On Monday evening in Riga, an unidentified man, who threatens an employee of a gas station with a knife, has kidnapped money from the treasury.
The information available to offenders shows that there were many witnesses to the crime that was the target but did not respond to the police in the right way.
The State Police plead for all witnesses who have taken place, as well as for anyone who recognizes the video of the alleged suspect or knows his alleged location.
You can inform the police by calling 25496804, 67030630 or 110.
On the evening of August 20, the police received a call from a gas station in Riga, Valdemara Street, for a moment of theft.
Instead of the event, the Brasas agents from Riga arrived, who discovered that at 20.40 an unidentified man arrived at the kiosk, went to the other side of the coffin, grabbed the cashier from behind, pulled out a knife and when the cashier in the neck asked to be opened.
As a result, the man kidnapped 276 euros and fled.
The robber was dressed in a blue t-shirt, a sporty black cardigan, black trousers, blue shoes and a hat with a nail.
There were several witnesses to the crime – shoplifters who tried, but did not respond adequately to the police.
Criminal proceedings have been initiated at the moment in connection with the incident and there is a strong need for proof of the identity of the perpetrator.
The State Police require that eyewitness accounts be abducted, as well as those who recognize the suspect's video or know their supposed location.
Source link