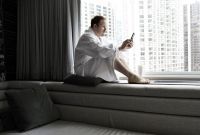 No definition can accurately and unambiguously describe millennials – this group traditionally includes people born between 1980 and around 2000. Although the millennials are not a single set and each is unique in its uniqueness, industry and researchers agree – the generational habits and characteristics of the millennials change the way companies set up their services and products to meet the current demand.
This trend has recently emerged in Latvia, but more and more companies understand that in order to reach one of the most profitable parts of society, it is necessary to understand what the characteristics of this generation are that affect what the Menneners choose to buy, use and consume.
Problem solver
Due to various global problems – increasing natural pollution, different social problems – the millennials have an increased sense of duty that they are the ones who are supposed to make the world better. Millennials look in the opposite direction and create innovative ideas for solving various problems, despite the often heard saying that "everything has been invented in the world".
An example is the idea of ​​two boys to solve the ever increasing amount of plastic waste in the oceans. With the help of their knowledge in the technique, the boys managed to invent a special marine barrier system that collects floating waste on the water surface.
Can work anywhere
Over-the-counter jobs for former generations may seem like complete chaos, but young people in such a dynamic environment have the best inspiration for their work. A few years ago we could not imagine that we had the chance to work, for example from the beach of Bali and go on vacation, but today it is already a life of many Milenians. The Milenians are able to adapt to changes and new working conditions, because they learn quickly and start using technology from the very beginning to solve problem situations.
With the qualities of this generation, there are also a number of workplaces in Riga that replace traditional offices and that are often open day and night. This service is aimed at the challenge of the millennials: the need for a 24/7 workstation with electricity, internet, a quiet space for Skype and a chance to make tea.
Do not buy – prefer to rent
Millennials are in the habit of not buying property, but by renting it, a service is created, such as a rented house that offers for rent and slowly redeplaces the building. Millennials are usually more difficult to buy a personal car, because they can often be used anywhere, such as Taxify, Yandex or Uber. According to the Intergenerational Commission 2018 Generational Comparison Study, when millennials buy their house or apartment, they do so much later than the previous generation, or do not choose to buy a house at all, but to rent it in the long term.
Do not waste time on technical processes
Due to technological progress, the millennials do not want to spend time on technical processes, such as ordering food, calling an invoice, paying bills. Even financial management has been digitized and almost automatically, so you do not have to spend time visiting the bank. Companies want to help this generation to relax the daily routine. For example, Netflix offers the ability to view movies and TV shows online, but Taxify solves multiple problems at once – unwilling to call to call cabs and precise location detection. because the service uses GPS.
Numerous solutions are designed to help you manage your personal finances faster and more efficiently, such as the Citadel Mobile Banking app that recognizes fingerprints and the user's face, and allows people to block or unblock their own payment card and cash withdrawals or a new one. access to long-term savings, where people, unlike previous schemes, do not have to follow their own pension plan at a certain stage of life.
For example, the investment strategy for the second-pillar life-cycle pension plan Millennials is changing with the age-old changes of the plan's participants – from a higher-yield and risk-investment strategy to a more conservative and therefore less risky strategy.
Looking for added value
Millennials look forward to the future and need an opinion from companies whose services and products they use. Milens, for example, require cafes they visit to give up plastic straw to minimize the impact on the environment. They think more about social responsibility than previous generations.
Becoming increasingly popular are products and services that can be sacrificed for a good cause, such as the concept buy one, give one or buy one and the other for someone who needs it.
Millennials have different rhythms of life, values ​​and desires that require them to demand different products and services of the world. Those companies that will understand it in time will benefit from it!
Source link