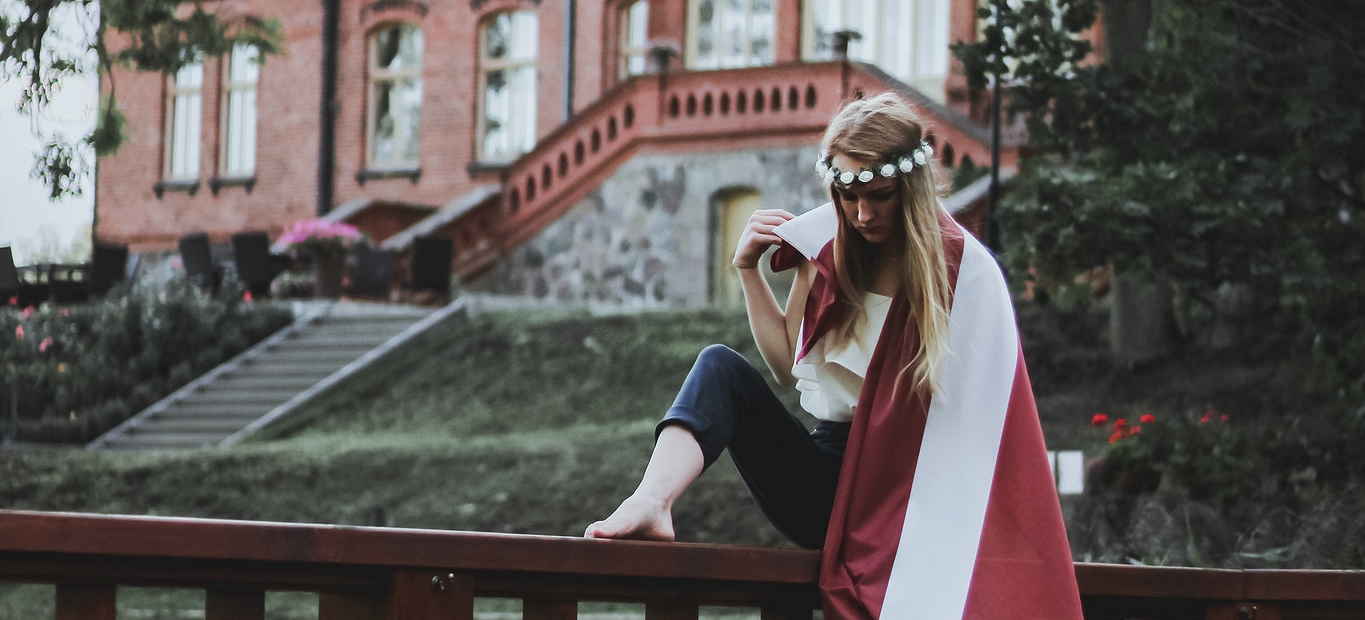 The winners of the competition are: Signija Jeste and Oskars Ozolins from the Riga Style and Fashion Institute, Ilma Kupcova from the University of Daugavpils, Miks Zakis from the evening and high school of Talsi County, Lija Jēgere from the Janis Rozentåls School of Art , Annija Neretniece of Salacgriva Secondary School, Kristiana Mame of Oscars Kalpaka Liepaja 15th secondary school, Linda Katrīna Isada of Brocēni Secondary School, Elīna Bērziņa of Aknīste Secondary School and David Birulis. A total of 64 authors submitted 157 submissions.
In honor of the 100th anniversary of the Latvian state and the Lacplesis day, and to promote patriotism and national awareness, young people aged 15-25 were invited to participate in the photo contest "Es = Latvia". The competition was able to send self-made photos, with a feeling of solidarity with Latvia, celebrating the beauty of our country, cultural diversity, patriotic traditions and national symbols.
The photo contest was organized by the Saeima and organized by the Saeima Defense, Home Affairs and Corruption Prevention Commission in collaboration with the National Armed Forces (NBS) and the Youth Guard and Information Center.
The winners of the competition are invited to open the traveling exhibition in the Saeima house, they will also be given a tour of the Saeima house, a visit to the Saeima defense, the commission for home affairs and corruption prevention, and a visit the military base of Adazi. On November 18th the winners of the photo contest will be invited to attend the ceremonial meeting of the Saeima dedicated to the 100th anniversary of the Republic of Latvia's proclamation in the Latvian National Theater, where a traveling exhibition will be shown.
The photo's made by the winner are published on the websites, social networks of the Saeima, the NAF, the Youth Watch and the Information Center.
Source link