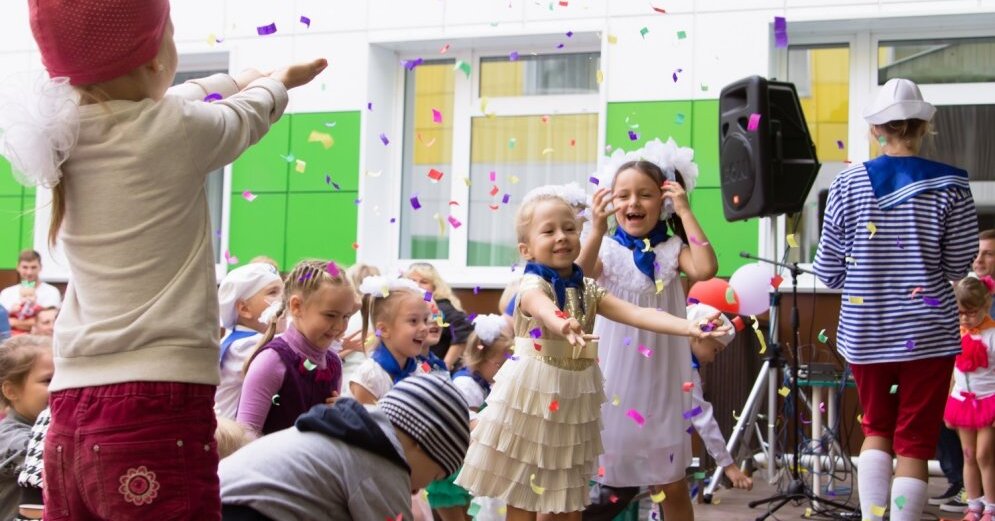 On September 1st, when the children start their new school year, a free Knowledge Day event will take place in Riga, in the Congress House and the Esplanade, with activities from interest groups, Sudden Lights, First Course and Riga Fashion Show as well as other surprises.
With the slogan "Come and join us!" Riga centers for advocacy from 13 to 17 October invite children and young people to attend traditional festivals, together with community schools, sports schools, associations and foundations, to implement the Riga interest education programs in Riga, spend days together in creative workshops, sporting activities, interests to enjoy educational collectives and student concerts, as well as sports demonstrations.
In the evening program, from the 18th, a music festival for young people is expected in the Riga Congress Hall. Famous groups will perform on the big stage – Sudden Lights, "First Course" and "Riga Fashion".
Parallel to the events of the day at the Riga Congress House and the Esplanade, there will be an opportunity to participate in various sports activities, where the Riga Sports Night will take place in 2018 from 15.00, which traditionally calls to learn more about it. importance of sport in our daily lives. For the first time the Riga Sports Night was organized in 2011 with the aim to promote the popularity of sports in Riga and to inform people about the possibilities of sport, giving them the opportunity to personally familiarize themselves with the specific characteristics of each sport . Sports federations and other organizations are participating in the Riga Sports Night activities this year, competitions, various demonstration shows, video stories, etc. are being held. activities.
Day plan
In the Riga Congress Hall
From 13 to 17, educational institutions, associations and foundations of Riga and professional orientation will be held, as well as workshops of security institutions, sports, etc. activities. There will also be an opportunity to see collective concerts for children and young people on the big stage and learn about the educational possibilities in Riga in the information tent.
From 17 to 18 there will be several sports shows, but from the hours of 18 to 21 on the big stage the band will be "Sudden Light", "First Course" and "Riga Fashion".
esplanade
From 15:00 to 22:00 hrs in Riga Sports Nights takes place, during which different sports federations and interesting events will take place.
The event program is organized by the Education, Culture and Sport department of the Riga City Council in collaboration with the Riga Methodological Center for Intercultural Education and the Sports Club Sport Club.
Source link