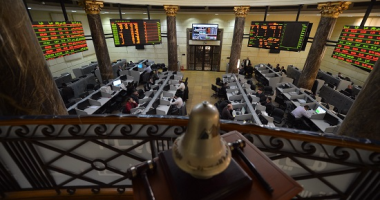 The daily report of the Egyptian Stock Exchange revealed the execution of a deal on the shares of the Middle Eastern and North African cable submarine for 2.8 million shares worth $ 40.4 million during the trading session on the market outside the box "market deals", and a deal was made on the shares of Starkim Chemical Manufacturing for 2.1 million shares worth 207.6 million guilders.
A deal was also made on Al-Hosn Textile Company for 750 thousand shares worth 7.5 million pounds and a deal on Golden Way Stock Exchange for 119 thousand shares worth 1.2 million pounds.
According to the daily report of the Egyptian Stock Exchange, the total value of trading in the off-the-market market "transactions market", more than a billion pounds in the volume of trading in 6.5 million issued securities.
On the seventh day, it published a report on the closing of the acquisition by Telecom Egypt of the participation of Orascom Investment Holding in the Cables Company in the Middle East and North Africa for $ 90 million.
In a statement issued on May 21, Telecom Egypt announced the implementation of the contract for the acquisition of the Egyptian International Company for Mining Cables, with the completion of the purchase within 60 days after all agreed conditions have been met.
Source link