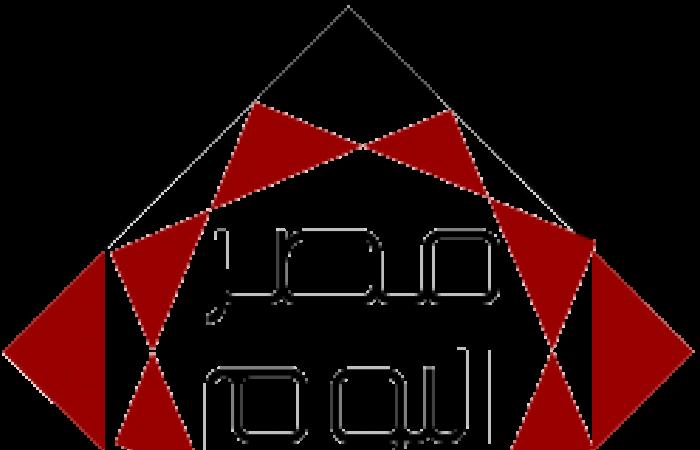 OPPO, the leading technology brand around the world, has announced the launch of the OPPO A93 phone in Egypt.
OPPO A93 introduces modern technology that defines your style and style with the ultra-thin and elegant phone. That means you get the best portrait features within the highest quality design, along with features that increase the effectiveness of life and match the rhythm of your lifestyle. Add an ad
With the latest generation of A series, OPPO A93 ensures that you can enjoy your life with minimal effort.
Yves Hahn, Brand President at OPPO Egypt: "The A Series is designed so that the modern generation can enjoy a high-quality smartphone that suits their life and personal style, and with its elegant design you will not be shy to show it off. .
Designed based on research among local consumers, the OPPO A93 has all the right features, such as cameras with artificial intelligence to capture breathtaking portraits, and advanced charging technology to make sure your phone isn't limited to your lifestyle. The OPPO A93 lives up to the high expectations and values ​​that our ambitious users have strong in form and style. "
Show your style with the highest quality design
With the OPPO A93 in your hand you can show it to your friends as it is designed with an ultra-elegant and slim 7.48 mm body that slips into your pocket and jacket without bulging, or elegantly in a small bag or wallet to give you a groundbreaking experience unlike any other.
To achieve this ultra-thin 7.48mm and ultra-light weight of 164g, OPPO A93 adopts an industry-leading design for motherboard, battery and other optimized components that all fit into a slim design. For the first time in a smartphone, OPPO A93 introduces the 220-degree rounded edge technology, which gives a more comfortable and smooth grip feeling to the phone. This is achieved thanks to the design of the rounded corners of the OPPO A93, where light refracts over the rounded edges, emphasizing the thin appearance and comfort when held in the hand.
To ensure viewers are immersed in their content, OPPO's A93 is equipped with a 6.43 "Super AMOLED Dual Punch-Hole display with Super AMOLED FHD + display and a massive 90.7% screen-to-body ratio . The Mini Dual Punch-Holes screen, which offers the smallest diameter of a camera in this price category, with a size of 3.7 mm, ensures that the screen area of ​​the phone is maximized so that you can enjoy video games and every detail in your recording.
OPPO A93 introduces glossy matte materials, which see the return of the intense bright lights that users have enjoyed with the latest A series phones. But with OPPO A93, the phone's design has not only been updated to give you a sense of luxury that is soft to the touch and comfortable on the eyes, but also resistant to fingerprints Finger in response to the demands of users. The matte matte material uses optical coating technology that increases the coating depth from 250 nanometers to 400 nanometers and allows the interaction of light penetration and reflection, resulting in enhanced colors.
OPPO A93 comes in three matte matte colors: Magic Blue, which shows a distinctive mix of blue and purple and reflects a new color in every corner. Matte black exudes luxury and is inspired by luxury cars. Metallic White offers a fresh white that shows a hint of pink at a certain angle.
Professional photography with the latest camera technology
OPPO A93 has the most powerful inside cameras, designed to give you the skills you need to take photos like a pro. With a set of 6 AI portrait cameras in OPPO A93 you can take pictures of yourself that show the best of your interior with the portrait and video stabilization functions.
The front of the phone houses a dual camera that helps you take beautiful portrait selfies, which use processors similar to photographic equipment to add a bokeh effect to your photo. With dual-lens bokeh, not only are you ready to take selfie portraits, but the feature has also been updated to support video and more than one person in the photo. With software-like AI processors, the smallest details such as the earring or hair appear undisturbed in the final images.
Artificial intelligence Color Portrait helps you capture modern street or travel photos from a new perspective, with portraits that radiate color. AI Portrait converts the background to black and white, while the natural colors of the person or group in the image are enhanced with the help of artificial intelligence. To portray you at your best moments.
OPPO A93 comes with imaging features that ensure your natural beauty and all your facial features are preserved in the final image. AI Super Clear Portrait ensures that the smallest details of the face, such as eyebrows, come out clearly, or can even be reconstructed. AI Beautification 2.0 offers beautification functions specially designed according to the aesthetic preferences of the local user, automatically following existing makeup such as lipstick and then the effects appear. Designed.
And to support you in taking the best portraits in low light, the phone offers AI Night Flare Portrait, an OPPO exclusive feature that combines bokeh effect with low light HDR algorithms to create artistic photos that add beautiful night flashes. of portraits captured under city lights. It's an image you can't take with any other phone.
If you want to take a selfie at night, the AI ​​Super Night Portrait feature ensures that the selfie shines bright even in low light. In addition to these features that will add a professional touch to your photos, the third generation of Ultra-Steady Video allows you to easily perform flogging while on the street, but with more stability, clarity and clarity.
Ultra-Steady Video uses a software and hardware based solution that integrates an electronic image stabilization algorithm with a gyroscope in the front camera, so you can capture the moment moving or even running without it result is shaky.
Fast charging: less waiting to charge
OPPO A93 offers ways to improve battery life during the day or while you sleep. AI Night Charging uses AI learning technology to learn the user's sleeping habits and charge the phone to 100% exactly when waking up. In the worst case, if you don't have a battery charger during the day, Super Power Saving mode optimizes an additional 5% of battery life by switching the screen black and white and running only 6 pre-selected apps.
A fast, comfortable and seamless user experience
The upgraded OPPO A93 phone experience starts with the MediaTek Helio P95 AI chipset, 8 GB of memory and 128 GB of storage, which can be expanded up to 512 GB through 3-card slots. But this is just the beginning. OPPO A93 includes anti-lag algorithm and can track and delete data that leads to memory errors, and make freezing and lagging less frequent.
As an added bonus, reading and writing data in a file system becomes faster and more efficient. With improvements in memory fragmentation, the chances of shredding phones have been reduced by 54% compared to the previous generation, while file reading and writing has improved by 28% thanks to automatic database optimization.
And should there be an interruption due to life circumstances such as a phone call while your hand is stained with flour or immersed in water, OPPO A93 offers the ideal solution. With Air Gestures you can answer calls without touching the phone directly by simply waving in front of the phone, up to 20 cm or even 50 cm.
And if Air Gestures aren't innovative enough, you'll love ColorOS 7.2's simplified and intuitive user interface with Infinite Edge Design, or the ability to customize a phone screen with Artist Wallpapers designed by famous artists.
You can enjoy your favorite videos and games with OPPO's Screen Image Engine (OSIE) Ultra Clear Visual Effect, which improves the clarity of third-party video applications, or browse your phone safely and comfortably all day long with the Dark Mode that lasts all day. takes, which supports eye care mode. With the latest version of dark mode power consumption reduced by 38%, "open" and "close" times can also be configured, and users can adjust the frequency of dark colors to suit their preferences. For an extra level of security, you can create multiple user accounts on the phone with multi-user mode, which divides up to 5 separate rooms for each user, sub-user and visitor and requires a password for each account.
Meanwhile, ColorOS 7.2 makes getting to that information quick and easy, starting with Quick Return Bubble, which allows you to multitask on your phone. When you switch between applications or screens, a floating balloon appears that keeps track of the status of the application or game, which you can return to later with a simple click. With High-bandwidth Digital Content Protection (HDCP), you can watch copyrighted content on a big screen from major video and entertainment apps such as Netflix HD and Amazon Prime Video.
Availability on the market
The OPPO A93 phone is available in Egypt from today and comes in 3 colors: Magic Blue, Matte Black and Metallic White. The three colors come with 8 GB of RAM and 128 GB of storage that can be expanded up to 512 GB through slots that can accommodate 3 cards. The OPPO A93 is on sale at a price of 5,290.
Note: The content of this news is written by Vito portal and does not represent Egypt's point of view, but it was sent with the content as is from Vito portal and we are not responsible for the content of the news and the custody of the aforementioned source.
Source link