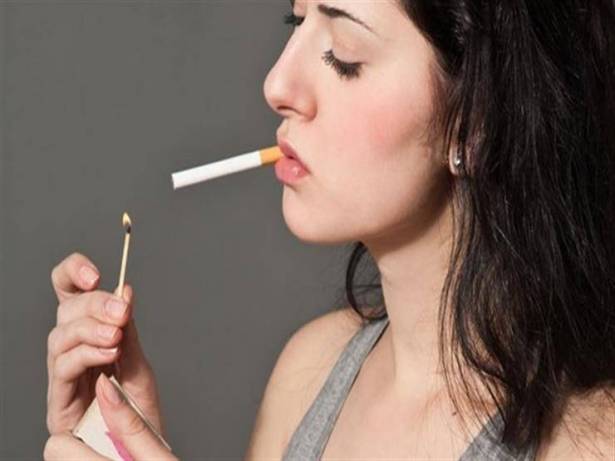 LONDON (Reuters) – Women who smoke or have diabetes or high blood pressure are more likely to have heart attacks than men, according to a British study.
The Arabic website of the BBC quoted researchers who said that women should have the same therapeutic levels as men, as well as support for smoking cessation.
Doctors should also be interested in identifying sick women who are at risk.
Men are still three times more likely to have heart attacks than women.
The study, led by researchers at the University of Oxford, involved about 500,000 people aged between 40 and 69 who were enrolled in the BioBank database.
The study found that in the course of seven years 5081 people had the first heart attack in their lives, one third of them women.
Although the risk of a heart attack for women is lower than that of men during the life stages, certain risk factors seem more effective for them.
Women who smoke are three times more likely to have a heart attack than non-smokers, while the risk of smoking increases for men.
High blood pressure also increases the risk of women at an additional 83 percent, compared with men.
The study found that the incidence of diabetes, type 1 and type 2, had a greater impact on women than on men.
The researchers say they do not know why these factors are related to gender and can not draw definitive conclusions about the cause and the effect, but they do take some theories.
This can be caused by biological agents. For example, type 2 diabetes, often associated with poor eating habits and lifestyle, can have a different effect on the hearts of women than men.
Women usually do not know that they are at risk of heart disease, and their access to care and medical care may be lower than that of men, the study says.
Men are probably most likely to have heart attacks, but heart disease is the deadliest for women in Britain, according to the researchers in an accompanying study.
"Heart disease also affects women, and it needs to be recognized," said Elizabeth Millett, a study counselor and epidemiologist at the George Institute of World Health at Oxford University.
"Women need to be aware that they are in danger, despite the launch of many campaigns."
"It's a complicated and lengthy thing to do, perhaps because of a combination of biological and social factors," she said.
In the future, the overall percentage of a woman's heart attack can be comparable to that of men, she said.
Women with diabetes, high blood pressure and smoking "need to be aware of the risk level in comparison with many men," according to the authors of the study.
Source link