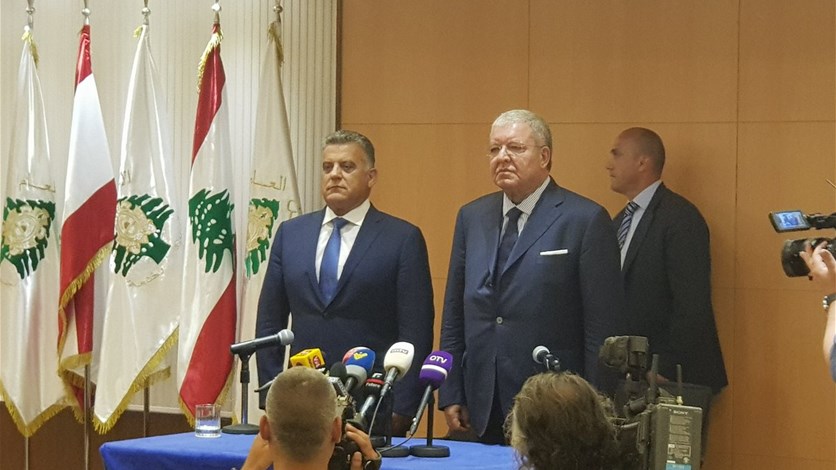 Minister of the Interior Nihad al-Mashnouq said in the concierge government that the public security system has been able to carry the burden of two people with due care, noting that they have seldom complained about them in the last six years.
During his visit, the general director of public security, Major General Abbas Ibrahim, said that the public security system has in a few years gained serious experiences and successes in relation to terrorism and gained confidence in Lebanon, the Arabs, the West and the world .
"We have opened all the crossing to the Syrians since the beginning of the Syrian crisis and to talk about the conditions in Syria to open the only crossing to Lebanon, does not express the Syrian people and should not be a political negotiating condition", said he.
Major General Ibrahim al-Mashnouq, in turn, confirmed that he consistently supported them, explaining that no mail has been sent to the Ministry of the Interior in recent years and has been sent back without a signature.
Source link