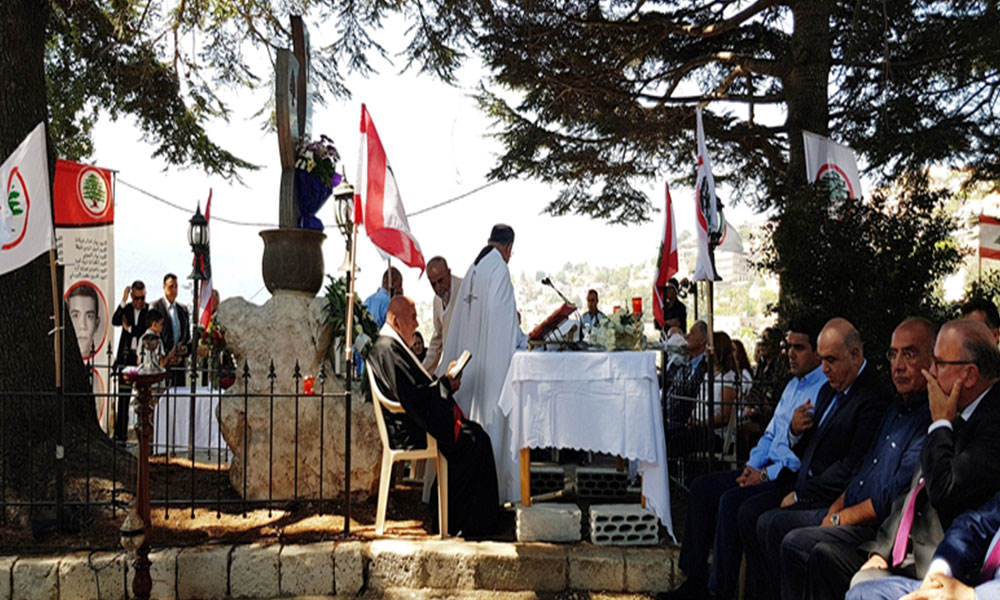 "A strong republic respects the constitution and all Lebanese are equal under the law, and no group concentrates on the second, nor on a position, nor on an internal or external authority," said Shawki Daccash, a member of the powerful republic. . "No one can take his muscles or arms."
His speech was held during his presentation to the leader of the Lebanese armed forces, Dr. Samir Geagea, during the Divine Liturgy on the anniversary of the martyrs of the city of Qartba in the Lebanese war, Deir Mar Sarkis and Bacchus Qartba.
"A strong republic tries the corrupt, the thief and the aggressor for government money, a republic whose public administrations serve the people and facilitate their transactions, not as is the case in some departments," Daccache said. A strong republic, whose ministries work as the ministers of the armed forces, who facilitate the people's affairs and apply the law and organize the administration and stop all waste, and despite all the facilities that are present there, who claim that the armed forces do not be in government, because our presence reveals the shortcomings of others and they do not want to control and control their accounts inside and are opposed to waste and nepotism and corruption. "
He added: "We will not retire in our fight against corruption, because people are especially tired of the economic situation, and instead of seeing some political forces working together to solve people's problems, looking for a way to marginalize the forces and marginalized with the will of the people who have chosen us We are loyal to the martyrs, how can we not be loyal to the good people who put their trust in us, to claim their rights and to defend. "
Source link