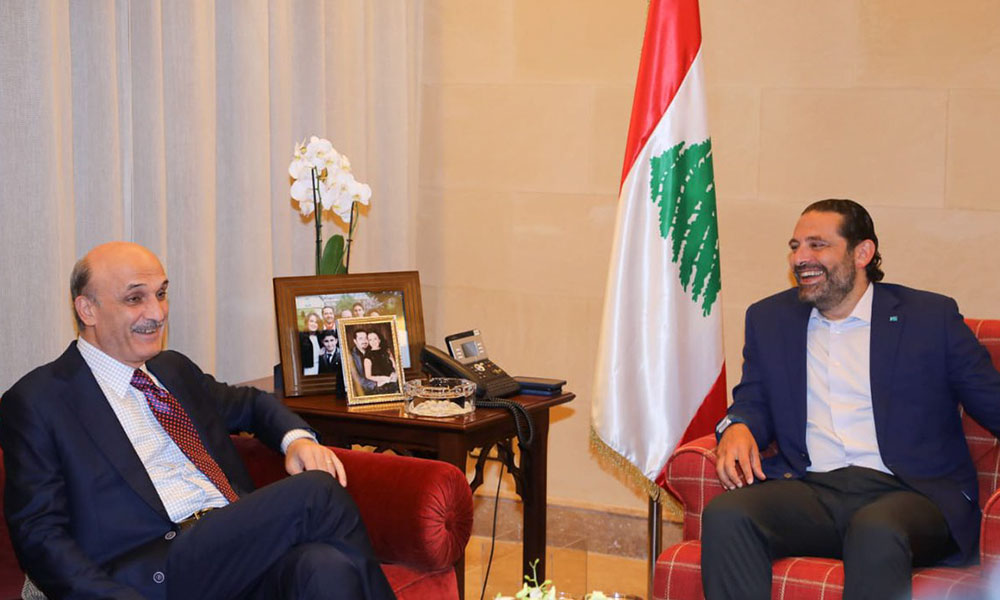 Al-Liwaa reported that during their meeting with President Samir Geagea, the Lebanese armed forces, in a meeting with prime minister Saad Hariri, agreed to abandon the demand from prime minister Anouiba's sovereign portfolio for four basic and service portfolios. ; s. Education, but the information confirms the promised works of Al-Marda movement and education will likely continue for the democratic assembly. This means that the fourth bag has not yet been completed, while the free movement insists on keeping the portfolios in the interim government, especially foreign affairs and energy.
This is what President Aoun and the free movement reject, with emphasis on the appointment of MP Talal Arslan and five Sunni and one Christian ministers of the future movement in exchange for a Sunni president of Aoun. Sunni independents and it has become a serious problem to be added to the formation contract. In the Christian representation, four ministers of the Lebanese armed forces, nine ministers of the free movement, the president of the republic and one of the "apostates". If the free movement insists on a share with President Aoun of 10 ministers, the & # 39; Marada & # 39; or the falangist party does not have a Christian portfolio, and this still hinders the formation.
But sources do not expect the composition to appear before the second half of September, with the emphasis on reducing differences.
The sources said that the bags can be divided as follows:
1. President of the Republic: Deputy Prime Minister, Defense, Information.
Future movement: premier, interior, communication and culture.
3- The strong block of Lebanon: foreign affairs, energy, economy, tourism, youth and sport.
4 Block Development and Liberalization: finance and social affairs.
5 – Loyalty block of the resistance: public health, agriculture and industry.
6. Power system: public works, justice, environment.
7. The Democratic Gathering: Labor and the Displaced.
8 – Bag for the mass of the apostate ..
With the absence of most of those involved in the contacts to the formation of the day and night of the hearing because of their participation in the festival in memory of the absence of Imam Musa al-Sadr in Baalbek, such as one of the deputies against the & # 39; general & # 39; said, every meeting – the audience – did not register for prime minister yesterday in the center; While sources told the Baabda Palace to "Major", President Aoun waited until the end of the contact appointed by the president to meet him and listen to what he has.
Source link