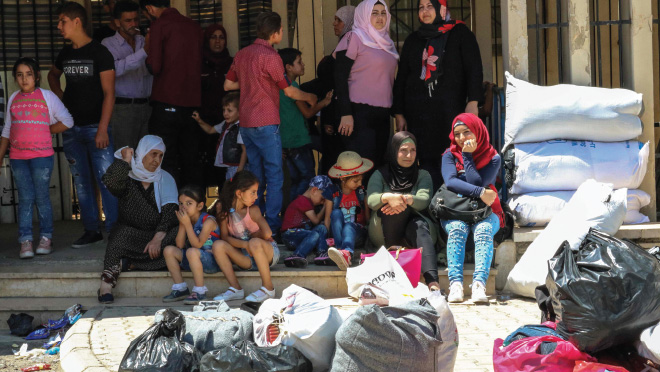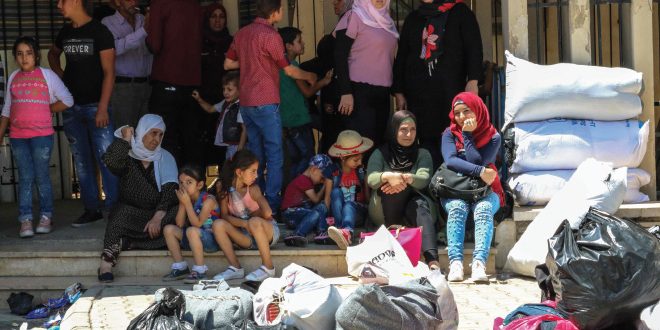 Monday 27-08-2018
43 visits
| Agencies
While the Lebanese Hezbollah said that there are foreign countries that impede the return of Syrian refugees from Lebanon to their homeland, to exploit the suffering of these political goals, he called on the Lebanese Change Movement, the government of his country to treat Damascus. to pay the costs of electricity for these refugees.
A member of the Hezbollah Nabil Qaouk Central Council said yesterday in the southern city of Kunin that foreign countries are hindering efforts to bring back Syrians displaced to Lebanon as a result of attacks by armed terrorist organizations to their homeland.
"The purpose of preventing the return of displaced persons to their country is to put pressure on Syria and invest people's suffering for political purposes," he said.
He called for coordination with the Syrian government to bring displaced persons back from external dictations and pointed out that this is in the interest of the Lebanese.
Yesterday, the Russian Center for the reception, distribution and reception of refugees, about 150 displaced Syrians returned to their homes from Lebanon via the new ports of Jabos and Dabusia on the Syrian-Lebanese border.
On July 18, the Russian Ministry of Defense announced the establishment of a special center in Syria to receive and house refugees to facilitate the return of Syrians to their homeland.
Meanwhile, opposition websites cited the head of the Lebanese change movement, Elie Mahfoud, in a statement: "The Syrian asylum causes heavy losses for the Lebanese treasury, so Syria will suffer least from the point of view of electricity."
In the context of the pressure that Lebanon exerted on the formation of its new government in return for normalization of relations with Syria, several Lebanese movements rejected this pressure and attempted to exploit the crisis of the displaced Syrians in favor of Lebanon.
He added: "As long as the Lebanese state buys electricity from Syria and pays about £ 400 billion, Lebanon will bear the burden of Syrian asylum," as he put it.
In recent years, Lebanese leadership has led the displaced Syrians to take responsibility for the crises that Lebanon is facing and called the consequences of resorting to its territory.
Two years ago, the Lebanese Army magazine reported that Syrian refugees consume water and electricity without any compensation from the state, and that the refugees suffer from all the suffering of Lebanon at all levels of politics, security, economy and health.
During their stay in Lebanon, the Syrians were subjected to much pressure from Lebanese politicians, as well as an attempt to raise the economic level of their country at the expense of the refugees.
According to the National Information Agency, a patrol of Saida Jazin information arrested Syrians for stealing a Lebanese citizen in the Jebel Safi district of the Jezzine district and they were handed over to the Jezzine station for the required action.
Source link