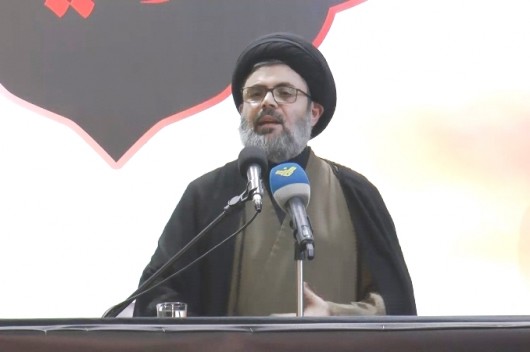 "The struggle to defend the rights of the oppressed and the oppressed against all who are deprived of their rights will be dealt with by politicians and in different ways," said Hashim Safi al-Din, head of the Hezbollah Executive Council, the parliament and the government, and speech and position and laws and suggestions and follow-up, through the pursuit of corruption within the controls we set and which we put, and not within the controls that drag us to someone else. These controls have put us to the limit in the resistance and will offer us the very best in the fight against corruption. "
His Eminence said: "Today we are facing the problem and the dilemma of forming a government. This slack and delay is not in the interest of Lebanon nor in anybody's interest, especially because the country has many great and serious benefits. I think he did not mind that he wasted time on himself and his project when he has a project with him. "
He added: "We in Lebanon, we encountered patterns in politics usually failed and not in everyone's interest," noting that "Lebanon needs political management, strong and effective."
He continued: "This merit must be tackled seriously and responsibly and not be left behind as in our days of much political talk useless.The argument and the cruel talk and senseless words do not benefit anyone, either in politics or in the economy and in the unification of the Lebanese.
"Today Lebanon needs actions and actions, and the words are useless, and the words that begin here and there for the instinct or the polarization of a sect or group or partial fanaticism," he concluded. "All this is useless and not his time now."
The ceremony was a tribute to the family of the deceased, Sheikh Ali Daoudoush.
source: National Agency
Source link