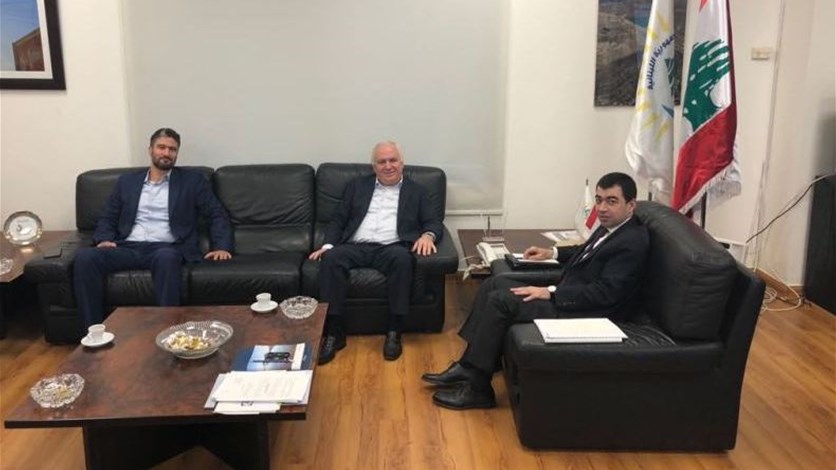 During his visit to his office in the ministry, MEP Michel Daher and Energy Minister Cesar Abul-Khalil called for "to stop the violation of electricity by the Zahle Company on civilians by imposing an additional 168 lira per kilowatt that was illegal produced by Lebanon Electricity. "
They confirmed that "Zahle Electricity Company bought 50 kilowatts of electricity from Lebanon and sold them to the citizen for a rate of up to 200 pounds and even greed to add 168 pounds, using the citizens' need for electricity 24 hours, Decree No. 4869 of 15/02/1982, which united the tariff for the sale of energy to all Lebanese areas. "
And demanded "to maintain electricity for 24 hours and protect the rights of employees of Zahle Electricity Company by continuing their functions after the end of the concession", claiming that they are not representatives of the people "a false testimony to be of what happens to our people in the Zahlh and judge. "
In turn, the Minister of Energy assured himself that "there is no reason for fear and that electricity will remain on the 24/12/2018 24 hours after the end of the concession, and that Zahle Electricity Company's right to the conditions of the break clear concession "promises to take the necessary action in this respect.
Source link