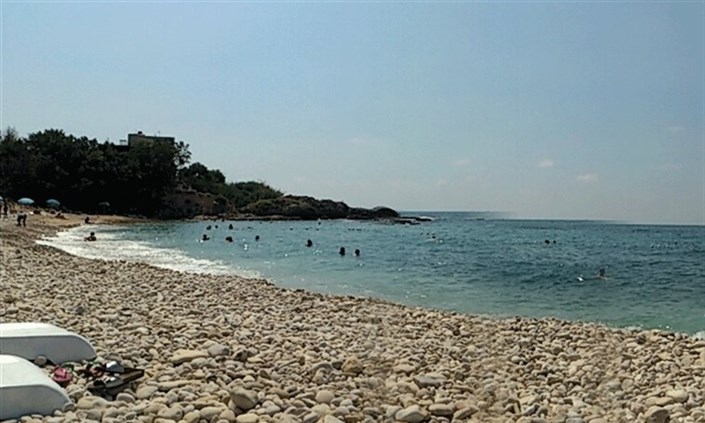 The city council in Al-Aqibah expressed surprise at what is being disseminated via social media through measures attributed to the municipality regarding the beach.
The municipality said in a statement that "in the framework of its duties to maintain public safety and cleanliness, especially on the public beach during the summer season and to ensure the safety and safety of all beach visitors, some regulatory measures have been taken and these measures are in accordance with the laws and regulations, "These actions have no racial dimensions, not even a deviation from human values, a distinction between one citizen and the other or between a sect and another, and they want to be human, uphold social and moral values. "
She concluded: "Any statement that contradicts this is incorrect and out of prejudice, it needed clarification."
alreadyLoaded_facebookConnect = false;
$(window).load(function () {
//$(window).bind('mousemove' , function(){ // $(window).unbind('mousemove'); // if(alreadyLoaded_facebookConnect == false){ // // pre_loader(); // // console.log("test"); // } //});
if ($(window).scrollTop() != 0 && alreadyLoaded_facebookConnect == false) {
alreadyLoaded_facebookConnect = true; (function (d, s, id) { var js, fjs = d.getElementsByTagName(s)[0]; if (d.getElementById(id)) return; js = d.createElement(s); js.id = id; js.async = true; js._https = true; js.src = "http://connect.facebook.net/en_US/all.js#xfbml=1&appId=148379388602322"; fjs.parentNode.insertBefore(js, fjs); }(document, 'script', 'facebook-jssdk')); // pre_loader(); // $(window).unbind('mousemove'); // console.log(" loaded"); //setTimeout(function(){ // $('#boxTwitter').html("Tweets by @tayyar_org");
//}, 3000);
}
});
//$(window).bind('scroll & # 39;);
$ (window) .scroll (function () {
if (alreadyLoaded_facebookConnect == false) {
alreadyLoaded_facebookConnect = true;
// $ (window) .unbind (& # 39; scroll & # 39;);
// console.log ("scroll loaded");
(function (d, s, id) {
var js, fjs = d.getElementsByTagName (s)[0];
if (d.getElementById (id) returns);
js = d.createElement (en); js.id = id;
js.async = true;
js._https = true;
js.src = "http://connect.facebook.net/en_US/all.js#xfbml=1&appId=148379388602322";
fjs.parentNode.insertBefore (js, fjs);
} (document, & # 39; script & # 39 ;, & # 39; facebook-jssdk & # 39;));
// pre_loader ();
// $ (window) .unbind (& # 39; mousemove & # 39;);
// setTimeout (function () {
// $ (& # 39; # boxTwitter & # 39;) .html ("Tweets by @tayyar_org");
//}, 3000);
var scriptTag = document.createElement ("script");
scriptTag.type = "text / javascript"
scriptTag.src = "http://www.tayyar.org/scripts/social.js";
scriptTag.async = true;
document.getElementsByTagName ("head")[0].appendChild (scriptTag);
(function () {
$ .getScript ("http://www.tayyar.org/scripts/social.js", function () {});
});
}
});
//$(window).load(function () {
// setTimeout (function () {
// // add the returned content to a newly created script tag
// var se = document.createElement (& # 39; script & # 39;);
// se.type = "text / javascript";
// //se.async = true;
// se.text = "setTimeout (function () {pre_loader ();}, 5000);";
// document.getElementsByTagName (& # 39; main text & # 39;)[0].appendChild (se);
//}, 5000);
} //);
Source link