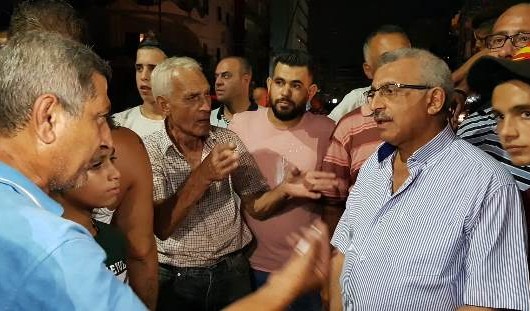 A few residents of the city of Saida held a protest tonight at the al-Fawqa gate to protest against the frequent cutbacks and blocked roads with burning tires, and to deny the water loss from their homes.
The secretary-general of the popular Nasserite organization, MP Osama Saad, participated in the sit-in.
He called on the people involved in the South Water Foundation to move quickly to find a solution to this crisis, especially since we are in August and in the light of high temperatures. The residents also confirmed that they will escalate their movements without a radical solution to the water crisis.
"We do not want to harm our people or bar anyone, and I am with you and next to you," he said. "I call on all the people of Saida tomorrow to sit in front of the water company to demand this right and we are always biased towards the people and their demands."
source: National Media Agency
Source link