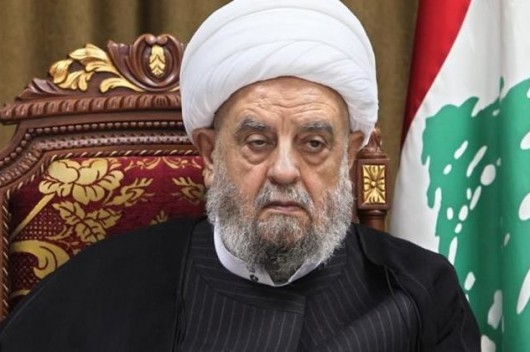 The head of Supreme Islamic Shiite Council Sheikh Abdul Amir Qablan welcomed "the Syrian decision to open the Jaber crossing to the Lebanese people and their exports, we appreciate and thank the Syrian government for them and we want Lebanon to help the cooperation and coordination between the two fraternal countries. " Political crossings between Arabs and Muslims and the reasons for differences between them disappear. "
"This move will revitalize the Lebanese economy and support the productive sectors, particularly the agricultural ones, which means that the state must increase its contributions to all manufacturing sectors and provide the necessary support and facilities to reduce the national economy that has been depleted by the policy that has been wronged, to provide Lebanon with debts. "
He stressed that "Lebanon must contribute to the reconstruction process of Syria as a sister country and closer to it." It is a station and a place for reconstruction The state must encourage its citizens to invest in a fraternal country with which Lebanon has fraternal relations and friendship at the level of the two peoples and the two countries. "
source: National Agency
Source link