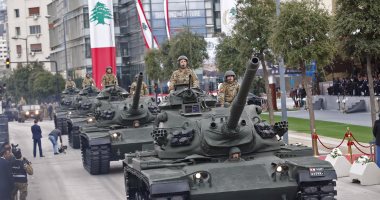 Lebanese army commander General Joseph Aoun confirmed that the army's fight against a terrorist organization last year increased the military establishment's determination to complete its defensive tasks at the border and security in the country.
"The Lebanese people have confidence in the military establishment, and the international community too," said the commander of the Lebanese army in a speech during a ceremony to reveal the monument to the fallen soldiers who were killed before the start of the military operation last year. were abducted by a terrorist group.
He pointed out that the main concern of the military establishment in Lebanon is to maintain security and peace, and stresses that inciting campaigns, accusations or criticism from a party "will not stop us from carrying out our mission and carrying out our mission. . "
He said in a speech to the dead soldiers: "In your name the battle of the bulldozer's dawn was launched a year ago and your handsome blood rotten the dust." Your comrades faced an organization that called the terrorist with living flesh with every determination and pride, and every bullet and scale they fired at the terrorist centers and their places. .. As your parents have promised that the blood of every army is my responsibility, I will stay on Uday, and anyone who begs to attack the army, the fate of death or imprisonment.
Source link