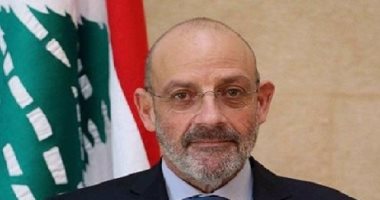 Lebanon Defense Minister Yacoub Sarraf stressed the importance of the Russian initiative to bring Syrian refugees back to their cities and homes in Syria in a gradual, safe and dignified manner..
This came during a meeting with Miri Gerard, the minister of the United Nations High Commissioner for Refugees (UNHCR) in Lebanon, who dealt with the consequences of the Syrian displacement crisis for Lebanon as one of the largest host countries for Syrian refugees..
The Lebanese Minister of Defense pointed out the importance of the UNHCR's commitment to the tasks entrusted to it in connection with the crisis of Syrian displacement.
The minister discussed with Gerard the consequences of the crisis of the Syrian refugees for the internal Lebanese situation. The discussion concerned the return of the refugees to their countries, which suggests that the Commission will carry out a scientific investigation into the samples of the displaced persons. to estimate the numbers that are expected to return to Syria and determine the priority of the Commission in supporting those who wish to return..
Source link