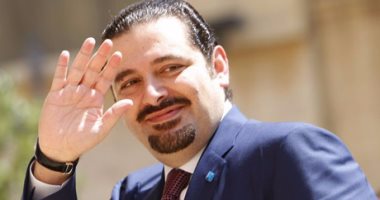 The Minister of Higher Education in Lebanon, Marwan Hamada, said that prime minister Saad Hariri has no interest in obstructing the formation of the Lebanese government, and that he is the last to be accused of because it is the first meaning of the process of forming the government.
The Lebanese minister said in an interview with Voice of Lebanon radio on Monday morning that "every word about a deliberate delay by Hariri to form a government comes at the instigation of a certain regional command to focus on Saad Hariri, the head of the Progressive Socialist Party Walid Jumblatt, Lebanese Samir Geagea. "
He added that "obstacles to the formation of the government are still the same, with the emphasis that" Jumblatt "does not abandon the right to nominate the three ministers of the Druze community in the government, and expresses his conviction that "Geagea" will not accept to abandon the acquisition of 4 portfolios instead of 5 portfolios Without the share of "troops" in the function of deputy prime minister or a sovereign ministry within the ministerial quota. "
He pointed out that the date of 1 September, speaking of Lebanese President Michel Aoun to take a position on the delay in forming the government, will not undergo a fundamental change in the government's file and that could be a meeting between Aoun and Hariri, which includes a revision of standards and allocation of portfolios and quotas between political forces.
"The solution to the government's formation crisis lies in the completion of internal positive conditions, and every political team is convinced that it will not be able to obtain the blocking third of the government and that no team will make political choices before the government is formed, "he said.
"In his speech yesterday before the International Tribunal (which investigates the murder of former Prime Minister Rafik Hariri), Hezbollah Secretary General Hassan Nasr took his place or time", he said, adding that the court would not issue any sentences in September. The subject of the International Tribunal as a family delays the formation of the government. "
He stressed that there is no need to summon non-existent files and involve them in the ongoing political dispute, which hinders the formation of the government. He pointed out that the problem lies in the need to form a balanced government in Lebanon that does not break the relations with a regional or international relationship.
Source link