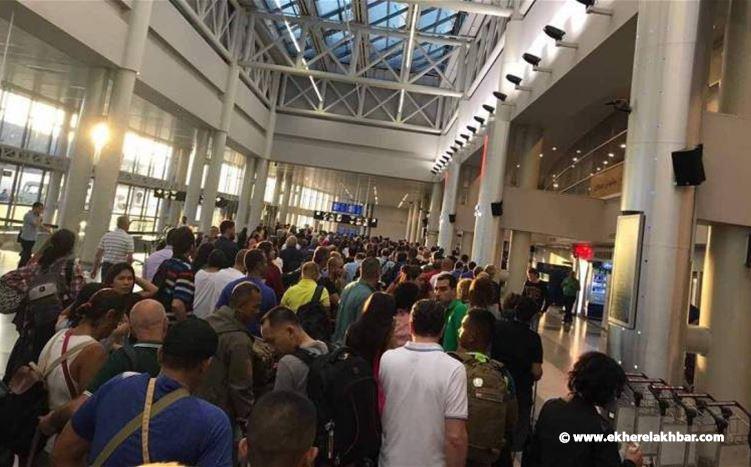 Crowding in the departure hall at Beirut International Airport is not very different from the traffic jam, especially with the end of the pilgrimage season and the beginning of the return of pilgrims.

Airport manager Fadi al-Hassan is not surprised by this "traffic that culminates in August, we are back and forth at the heart of the tourist season."

Al-Hassan told Al-Hayat that "this traffic is due to the coinciding times of pilgrimage, religious visits, charter flights and normal Lebanese flights, which are always at their peak this month." He stressed that "there is more need for pilgrimage this year than in recent years".

He said: "We expect the number of arrivals and departures this month to be million and 200 thousand", indicating that "the number reached 22 million in July last year". He pointed out that "emergency work is planned to begin in November to re-prepare the airport to increase capacity capacity of around 1 million additional passengers, adding that" the airport's basic capacity is 6 million passengers, but last year the total number of passengers 8 million and 236 thousand ».

A member of the Democratic meeting, Bilal Abdullah, told Twitter: "From the month the voices and complaints about the airport crisis and the suffering of the passengers, without result, I suggest the VIP salon during the summer. close, so that all civil servants experience the hardships and hardships that the citizen and the guest can incur.This can be a catalyst for emergency care and the HRC will immediately intervene with its freedom of movement and ability. & # 39;

Activists on social networking sites continue to distribute images and videos that show a lot of traffic to passengers arriving at the airport.
Source link