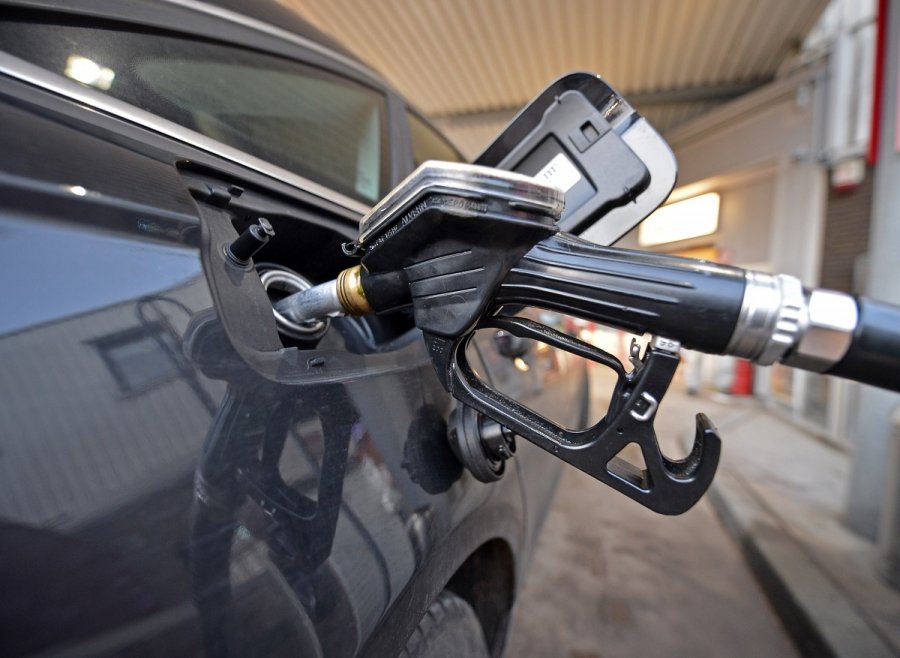 "In August last year diesel prices fell to 1 euro and petrol more than 1 euro Diesel is worth the euro this year and the price of gasoline is between 1.1 and 1.2 euro, which is hard to say, because the prices vary in different networks and petrol stations ", says Daiva Jokšienė, President of the Lithuanian Industry Association for Petroleum Products (LNPPAA).
Saulius Žilėnas, commercial director of the Ventus naphtha gas station, manager of the Orlen and Ventus petrol stations, said that on Thursday, August 23 in Vilnius, A95 petrol litas cost 1.31 EUR in Vilnius petrol stations, 1 diesel, 22 euros, gas – 0.61 euros.
Last year, on 18 August, the price of gasoline in the Orlen network amounted to 1,156 euros, diesel – 1,046 and gas – 0.540 euros.
Prices for Via Lat LT were EUR 1.147, 1.037 and EUR 0.539 at that time. The prices for the Circle K network were € 1,156, 1,046 and € 0,539, respectively.
According to portal price. Halfway through August, compared to the same period last year, liter A95 gasoline averaged 16 cents or 14 percent. (up to 1.28 euros), while the diesel is 19 cents or 19 percent. (up to € 1.19). So fill a tank of 50 liters, this year the pilots paid 8-9.6 euros more.
Fuel costs were determined by oil prices
Tadas Povilauskas, Chief Analyst of SEB Bank, said that price growth was mainly driven by 40%. precious crude oil.
"Over the years, this change is very clear: if today the price of oil is about $ 75 a barrel, then the price was about $ 53 – 40% more expensive a year ago.About 10 percent the increase in fuel prices is of an increase in oil prices. (…) Since the beginning of the year the excise duty on diesel has increased, which resulted in the price of diesel at about 2 cents from January 1. VAT has not changed, petrol margins, I would not say there would be a change, "said T. Povilauskas on BNS.
According to D. Jokšienė, the oil price is unpredictable, so fuel should not be cheap in the near future.
"The fuel prices for the retail trade are around 50% make up the wholesale price of the product and about 48% taxes. (…) Both the dollar and the oil price are reflected in the wholesale price, and since the wholesalers and most of the fuel in Lithuania is purchased from Orlen, these prices (fuel prices – BNS) are dependent on the wholesale price, and no one has predicted that oil will fall, it fluctuates, but the forecast is that we more than $ 70 will finish ", – commented LNPPA President.
The data from Oren Lietuva's BNZ indicate that the wholesale wholesale price of diesel rose by about 30% in August. – Between € 395.49 and € 515.45 per cubic meter (prices exclude excise duty and VAT).
Nevertheless, according to pricer.lt a drastic rise in fuel prices occurred in May-June. This increase was related to the rise in crude oil prices on the world stock exchange. But in the past two months, oil prices in the world have declined, while fuel prices in petrol stations in Lithuania continue to rise.
The founder of the portal, Arūnas Vizickas, said that this could be explained by a certain slowness of retailers.
"The prices in the summer were stable, they were recorded at the end of May-June. (…) Perhaps the summer has been exhausted as a period of increased demand and we just tried to keep a longer price for a longer period and to We are not aware of this special price: here is the "rocket and feather" principle: when raw material costs rise, traders raise them immediately (BNS prices for production) and when they fall, they slow down prices ", said A. Vizickas, BNS.
According to SEB analyst T. Povilauskas, fuel prices can also be affected recently by the weaker euro, which could offset the impact of crude oil shocks on fuel prices.
"The euro is weakened, it may also have an impact Oil and fuel are in dollars, and when they are converted into euros, the weaker euro also increases fuel prices in Lithuania somewhat, compared to May, which may be one of the most important factors are, "explains T. Povilauskas.
New pricing techniques
A.Vizickas said that from the spring in the Lithuanian petrol stations there was a tendency to change prices locally in response to decisions made by competitors.
"The geography of local prices has been expanded: for example, if one of the petrol stations at Vilnius Iron Wolf Street lowers the price, the petrol stations of other networks will automatically be reduced." This weekend campaign has also begun. (…) Perhaps consumers respond, petrol stations saw it and the prices change very locally, depending on how the competitors behave, "Vizickas said.
According to him, fuel prices depend heavily on a specific location and competition.
"There is a possibility to have lower prices on our market, but all this is determined by the competitive environment (…) Where there is the possibility to monopolize the market, there are already some trends where the price is not paid by the market. is determined, but according to the possibilities of the consumer, "- said A. Vizickas.
D. Yokesiene is convinced that it is important not to increase the taxes for extra cheap fuel.
"Competition is big enough, as expressed in Lithuania itself, as prices vary in one city, and this is determined by competition, and retailers are trying to offer a price that consumers can pay off because our purchasing power is not very high. As I said, almost 50% of taxes, I would say that taxes should not be increased, "said J. Jokšienė.
Diesel has increased its excise duties since January. The Ministry of Finance planned then that a liter of ordinary diesel would cost about 2 cents, while farmers would spend about 4 cents.
Halfway through August Pricer.lt compared the prices of parts of the petrol stations of Vilnius and Kaunas. Prices of petrol, petrol, liquefied petrol, petrol, gasoline and petrol remained the lowest in the cheapest fuel rating.
It is forbidden to copy and republish the text of this publication without the written permission of UAB "BNS".
Source link