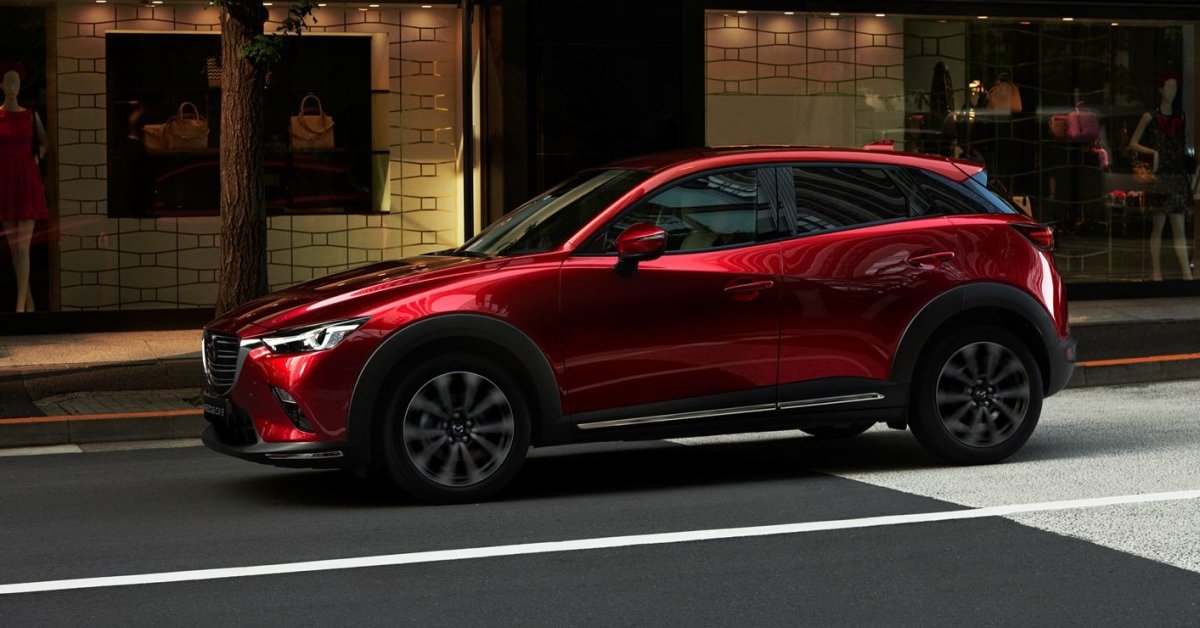 The popular model is a new engine, updated design, improved management and security features. Special edition Mazda CX-3 with dark red Nappa leather upholstery can be ordered.
For the first time in 2018, the Mazda CX-3 is equipped with the new Skyactiv-D 1.8 diesel engine, allowing drivers to steer the thrust more accurately throughout the range, without losing sight of the sporty driving pleasure.
Photo by manufacturer / updated Mazda CX-3
The Skyactiv-G 2.0 petrol engine now introduces innovations that were first applied to the upgraded Mazda CX-5, including upgrades with special technology and new design fuel jets, which spread the mixture evenly and extensively in the combustion chamber.
These technological changes ensure high torque and fuel-efficient use. Both engines meet strict EURO 6 emission standards and comply with the emission test drive (real-drive emission test, RDS) requirements.
The CX-3 is considered one of the most beautiful off-roaders in its class, so external changes are more cosmetic. The car got upgraded front grille, new LED tail lights and new aluminum rims. In addition, the Mazda offers the unique "Soul Red Crystal" color characteristic for this brand for the first time in the CX-3 of 2018.
The inside of the cockpit is a renewed, improved center console for operator comfort, an electric handbrake (EBP) and a comfortable, spacious central armchair for driving comfort.
Mazda's latest generation of SKYACTIV-Vehicle Architecture's latest upgrades significantly improves the driving experience of the CX-3 and facilitates vehicle management. An even more sophisticated suspension system, renewed tires and the use of more inertial urethane in the design of the front seat provide a more comfortable and comfortable ride.
The Mazda CX-3 has also significantly improved its safety features. This is the first model to be upgraded with Advanced City Brake Support (Advanced SCBS), which allows an even more reliable identification of pedestrians in the dark.
These and other security enhancements, such as the Adaptive Radar Cruise Control (MRCC) with Stop & Go function and the auto-dimming rear-view mirror, offer a higher level of safety when driving in different driving modes. circumstances.
Inchcape Motors in Lithuania, the new compact SUV Mazda CX-3 costs € 15.990.
Source link