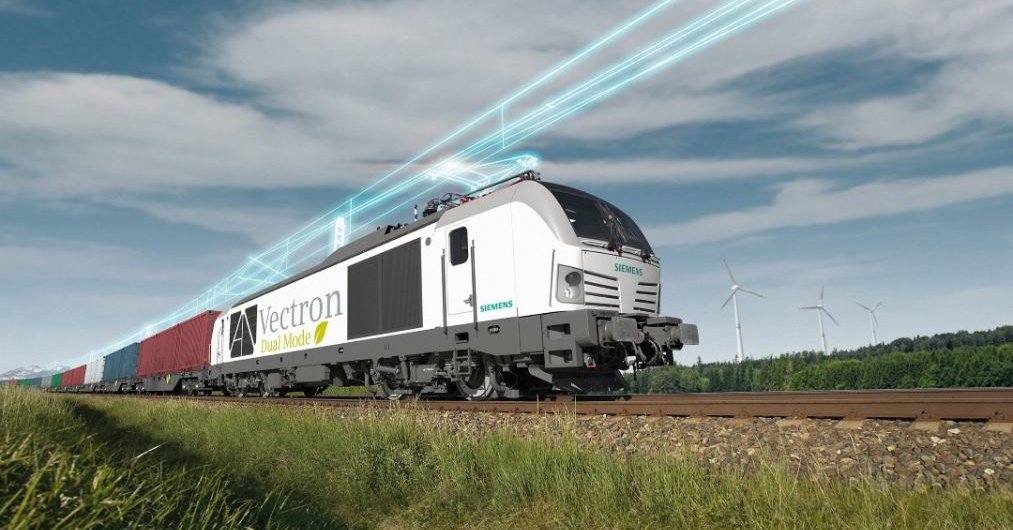 The new Siemens locomotive will help railroad operators to operate electrified railways, reduce the running costs of trains and contribute to lower environmental pollution. This locomotive will be used on freight trains on German territory, where approximately 60% of all lines have already been electrified.
With Vectron Dual mode, railway operators can overcome different parts of the railway without changing the locomotive, while transporting loads in urban areas helps to reduce pollution and noise levels. Hybrid locomotives are expected to become more efficient and environmentally friendly in the future than the currently used diesel locomotives.
The Vectron Dual mode has 1435 mm wide conductors with a weight of 90 tonnes. Regardless of the type of energy used, this locomotive gets 2,000 points. kW and can reach 160 km / h. maximum speed
At the end of September, the InnoTrans 2018 in Berlin will also introduce the concept of the next generation Velaro Novo, the first Mireo train already developed, digital and cloud-based solutions for rail-based innovation management, at the end of September in Siemens.
Source link