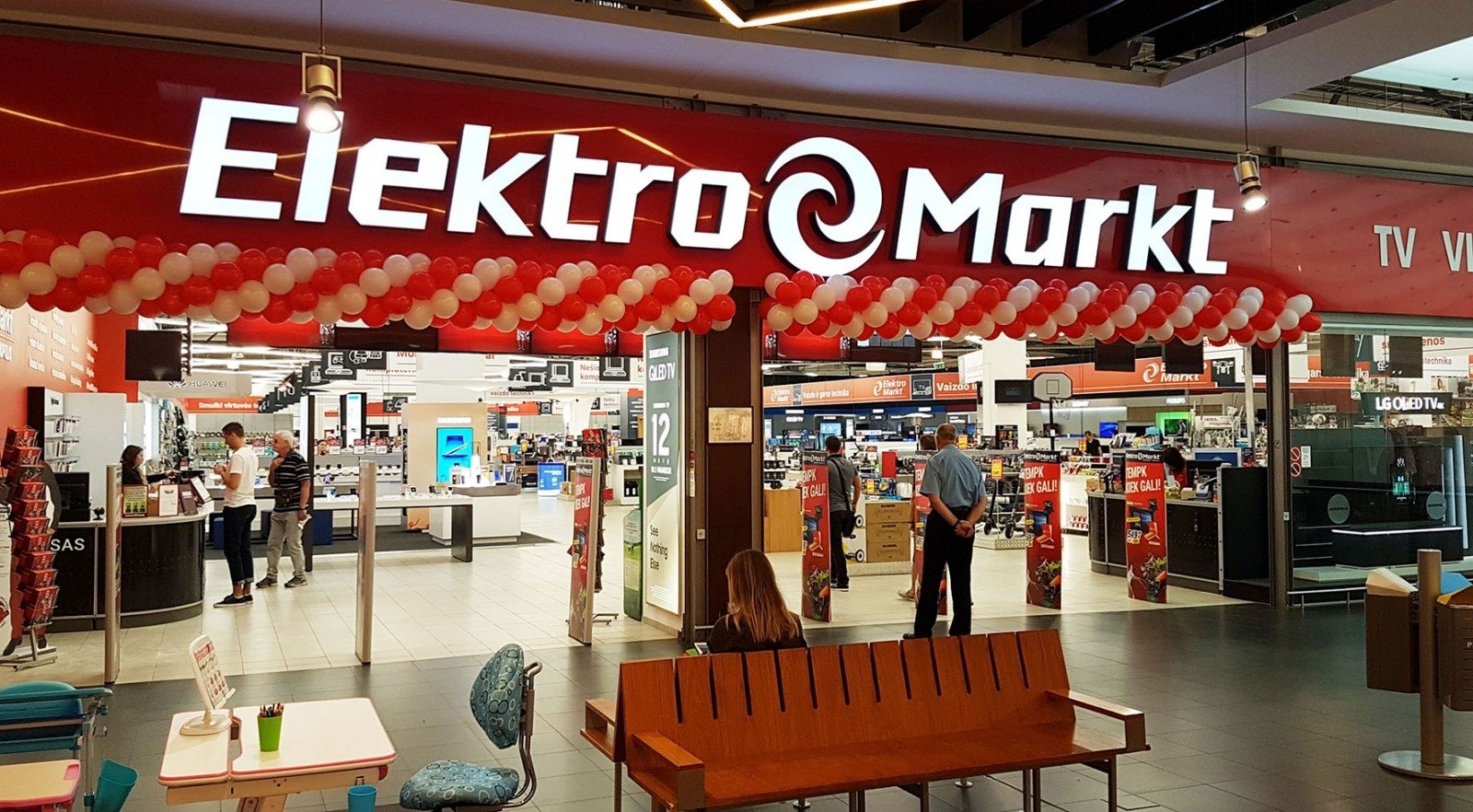 After the reconstruction, buyers find a completely changed shop: the shopping area now reaches more than three thousand. sq. m, customers are promised more new categories of goods, written in the notification of the company.
The network has invested almost 0.5 million in the restructuring of this store. EUR. It is still at the end of the year to invest in the renovation of stores in other major cities of Lithuania.
For more than sixteen years after the opening of the store in the "Acropolis" in 2002, this is the first reconstruction of this scale. According to GV Group, managing director of Tomrom Čivilis, director of Elektromarkt retail chains, the renewal of stores aims to keep pace with the world trends and fashion trends of e-commerce supermarkets, to introduce innovative experience and a broader range of products. offer that meets both current and future consumer needs.
"Upgrading the strategic direction of our network and starting to reconstruct our stores will offer our customers a wide range of household items by introducing new categories – from smart toys to free time or coffee, and we are increasingly focused on the needs We also continue to focus on intelligence and innovation: the stores constantly and immediately introduce technological innovations to the world's most important markets.The business premises themselves are built on a modern customer service strategy so that customers can access the internet for free using it, listening to music or trying out the latest products, "says T.Civilis.
The store was renewed in collaboration with one of Italy's largest design and consultancy firm Micar and Italian architect Francesco Caragiulo.
"Nowadays, physical stores have to become places where people do not just want to shop, but also want to spend free time.There now are the greatest values ​​in the stores the spaciousness, clarity and orientation of the whole family.Therefore, on this basis, the new concept of Electro market created: from now on the store is even more focused on leisure time, children and the most intelligent equipment, and the store itself is more spacious, comfortable and cozy, "says architect F. Cargiulo.
It is strictly forbidden to use the information published by DELFI on other websites, in the media or elsewhere or to distribute our material in any way without permission, and if consent is obtained, it is necessary to state DELFI as a source .
Source link