In the ranks of a stylish audience one could see familiar faces. An artist Nomeda Marcenaitė appeared at the party. The smile in her face testified that the concert was really fun and that the impressions were the best. They have a woman with a mobile phone. From now on N. Arčeinaitė will share his emotions in the new project – "The Dose of Men" – in the LRT program "Culturally with Nomeda".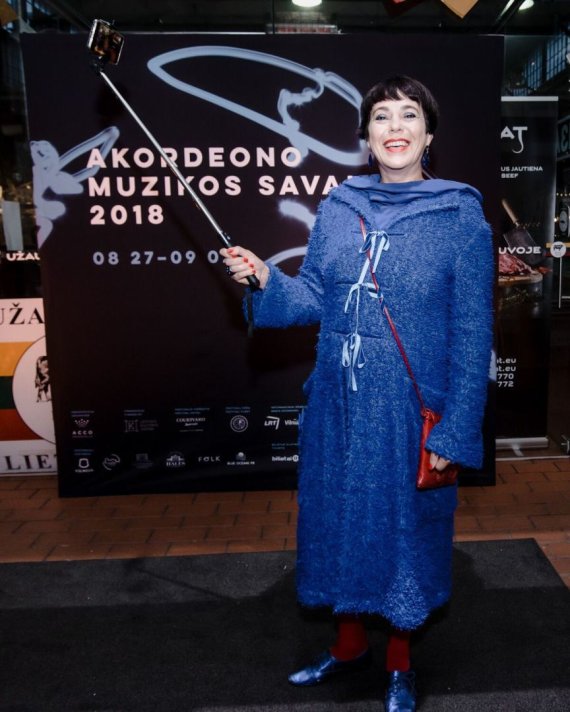 Photo by Dainius Putinas / Nomeda Marcenaitė
"It was the best of two, a combination of hard to find but my favorite things – a music concert and Halle's marketplace – reinforcing each other – ignited music and unconventional space – has become a true source of positive emotions. which I always dream of when different kinds of art have successfully broken the room frames and have taken away that dignified distance between the viewer and the maker, "Nomeda said later.
An interesting Parranda Polar concert was watched by Martynas Levickis, art director of the Accordion Music Week, and quickly changed into Latin rabbits.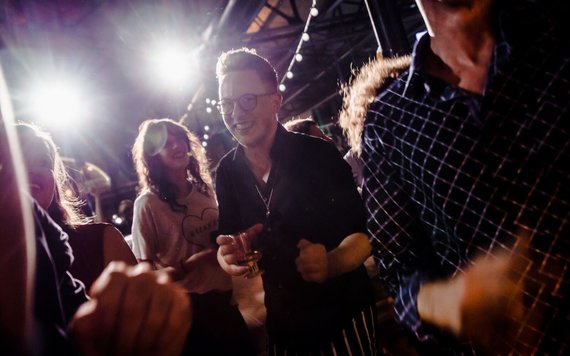 Photo by Dainius Putinas / Martynas Levickis
Eskedar Mastavičienė, who came from Ethiopia, appeared at the group's party. The melodica-men of the American musicians danced in the crowd, after their performance in the Vaidil theater from the evening, which was also included in the program "The Accordion Music Week".
The internet sensation called "The Melodica Men" was the first time in Vilnius, but the introduction to our capital turned out to be so intriguing and inspiring that according to them the moment of departure "will be very sad".
"My name is Juozas, I love cold beetles", – Joe, a duolid, learned Lithuanian, and repeated this expression everywhere. But the market did not need Lithuanian cold beans – Colombian cumbi was served here. It was performed by the group "Parranda Polar", which brought Latin melodies to Latin America.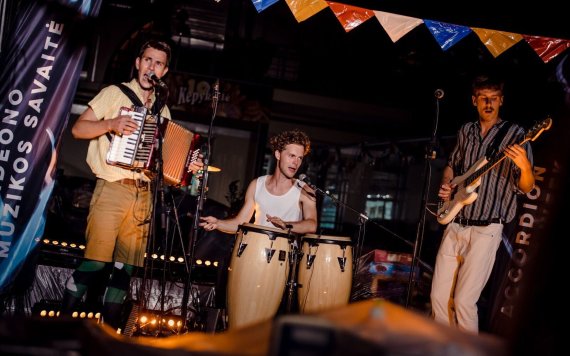 Photo by Dainius Putinas / "Parranda Polar" concert
On Saturday evening the "Accordion Music Week" prepares a new one, this time for the Spanish duo – Bandeon, played by Claudio Constantini and one of the best concerts by Spanish guitarists Rafael Aguirre in the small theater of Vilnius.
Tomorrow, September 2 – the last free event of the festival – the Grand Accordion Marathon, in St. Catherine's Church is full of musicians of different ages and professional craftsmanship from different cities of the country. This is the final agreement of the "Accordion Music Week", funded by the Lithuanian Culture Council. Hopefully accordionists will perform 100 works for Lithuania within a few hours.
Source link