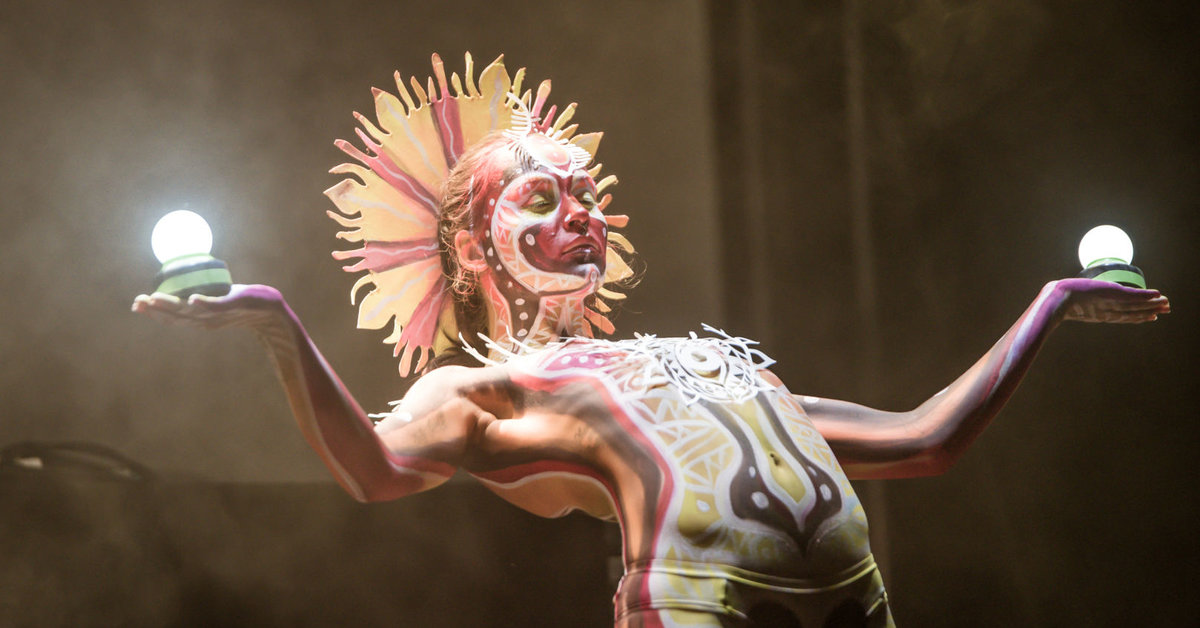 Between the two ridges, surrounded by wooded slopes and picturesque cut-out seamstresses, they attracted a broad cultural program and musical performances for three days that were kept secret until the beginning of the festival. Only after the arrival of the festival were the artists of the year and the entire musical program revealed to the public.
Traditionally, the festival started with white rites, honoring the old traditions and inviting people to come together with nature. Grand Dausa scene was opened with magical chords, which was released by drum-percussion virtuoso Gintas Gascevičius, after which the dreamy "Girl of the Sen" appeared on the stage of the enchanting performance, which was transformed by the no less magical performance of Saulius Spindi.
The long-awaited friends of the band, "Ugniavijas", introduced their album and dancing on the scene came from a long-range Australian dandelion wine.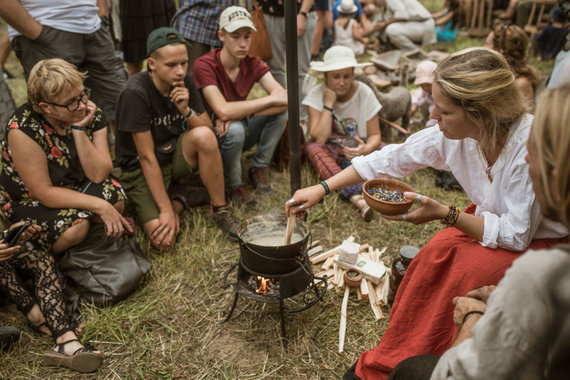 Picture by Kazimieras Šešelgis / Festival "The month of Juodaragis"
In the second phase of the victims, one of the biggest surprises this year was the Andrzej Mamontov project, with sounds of travel together with the well-known landscape painter Vilija Vitkute ​​and spectacular dancers.
The spectacular performance was changed by guests from Meta Meat from France, a project by Somekilos (2kilos & More) and Phil Von (Von Magnet), two of the world's most prominent alternative artists in the world.
Traditionally the festival program will invite you to listen to lectures during the three days of the festival, in which various teachers, scientists, academics, ethnologists and esotericists will share their knowledge, discoveries and attitudes about magic and spells.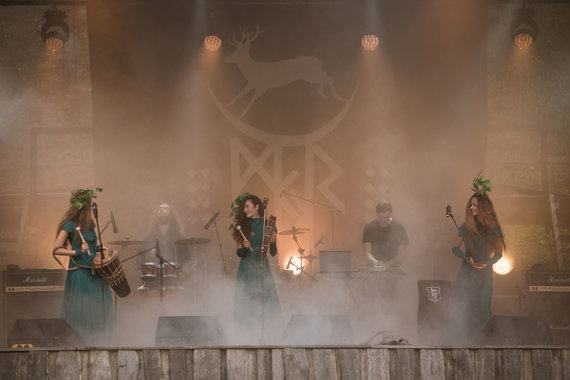 Picture by Kazimieras Šešelgis / Festival "The month of Juodaragis"
In the cinema and lecture hall on Friday evening, director Mindaugas Survila presented his latest film Sengir, and until the next few minutes he was able to get acquainted with short films from Lithuania.
The courtyard of Sparts opened the magical secret of craftsmanship this year for anyone who wants to know what lies behind the field of vision, and the courtyard of the craft court next door has called and tested the old crafts.
This month "Mėnuo Juodaragis" appears in a special, concise form – the visitors are limited. This version of the festival is held every 4 years. According to the organizers, "Little Juodaragis" is an opportunity to discover another beautiful place in Lithuania, while it recalls the origins of the festival and the Christian coziness and the implementation of non-standard ideas.
Source link