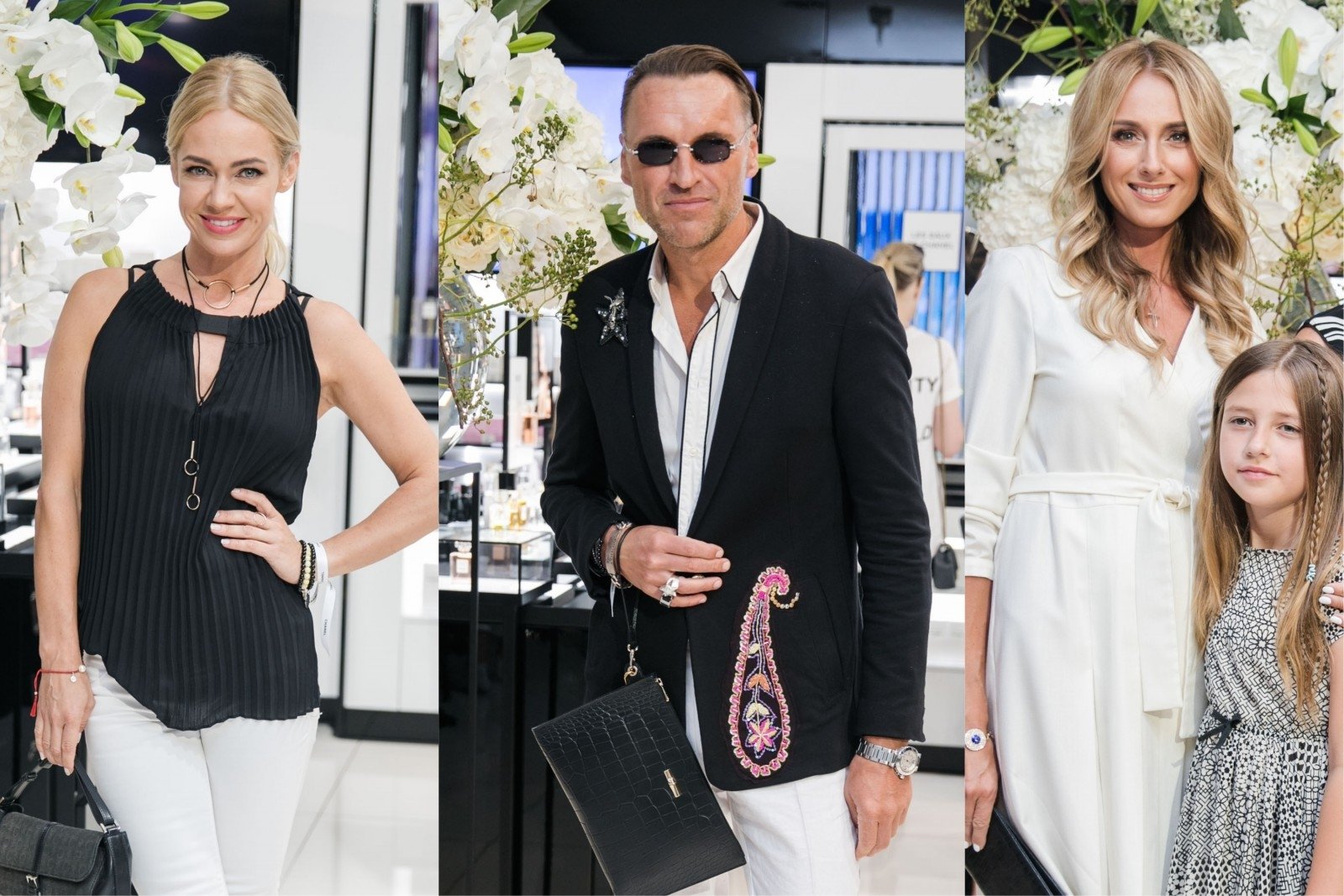 Famous people who attended the Chanel party talked about how much attention and money they spend on their appearance and image.
I. Martinkėnaite uses a simple trick with girls in the group
The executive and member of the group "69 In The Sky", Ingrida Martinkėnaitė, said that the importance is not the budget, but the attention and time for itself. "I pay a lot of attention to that, and now, just at night, I came back from the Holy One, I've been driving a few miles at night and now I'm at an event, the most important thing for me. is the constant attention to myself, not how much we allocate it – all of this includes sports, care and many other things, "said a well-known woman and founder of the blog" Ingrida ".
Gossiping Ingrida said she was jealous of women who could afford to spend more time sleeping. She loses sleep and loses concerts with a large amount of drinking water and skin nutrition. "I use this dietary supplement, do not forget about facial masks, and with the girls in the group we wear masks of the concerts in the car, sometimes worth a thousand or a half miles a day, so we use this time."
Beauty services do not compromise z Grigaitis constantly takes care of itself
"I lied I said I did nothing and I was not interested in anything, I do not want to lie, and I can say that I use different measures, I'm not 18 years old and it's no longer a secret that men have perfumes and other use beauty products.Not only a cure after shaving ", – said Žilvinas Grigaitis.
The worldwide exporter of the show uses cosmetics and beauty enhancers for well-known manufacturers around the world. However, asking how much she actually spends her appearance, the party lion hinted that it is difficult to mention the amount.
"Well, it can be a few hundred euros or even more, depending on the situation and what needs to be hidden, covered or corrected.After the attack, I had to do surgical tasks, so you have to take that into account. keep it, "he said.
V. Repčenkaitė: I have taken a ritual from my mother
Violeta Repčenkaitė, who arrived with a large family during the event, said she returned to Lithuania for a short time and will leave next week. The mother of the three children gave her glance at her impeccable appearance during the event. When she spoke to DELFI, she agreed to tell her how she cared about her beauty.
"Beauty is not just about appearance or inner beauty, it combines everything together: if our body is a temple, we have to take care of everything and be an addition to our interior as well as our exterior.
In my case, the look of the look was very natural. At the same time, the work was mandatory, therefore it became as a routine, "- said the interlocutor.
She also said that it is important for herself to ensure consistent and consistent use of the right tools. This requires no drastic decisions or special attention later. "I have not had to face anything and do nothing, I am happy with all of my wrinkles and it goes well, and of course I do not know what will happen next decade or later.
I took my ritual from my mother and every morning my face was rejuvenated by glaciers. It is simple and very refreshing and toned. Frankly, I started using it recently because my mother asked me if I would start using her advice. Mom always said that creams that were kept by the bed would not help. Tools must be used. Now I understand this very well, "said a famous woman.
It is strictly forbidden to use the information published by DELFI on other websites, in the media or elsewhere or to distribute our material in any way without permission, and if consent is obtained, it is necessary to state DELFI as a source .
Source link