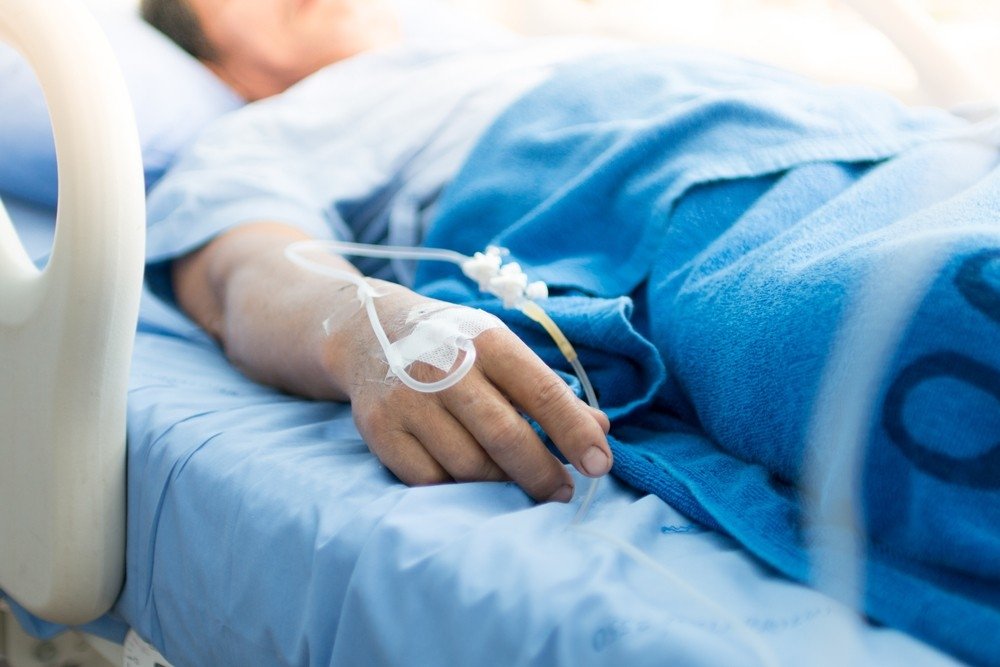 DELFI wrote on Thursday that the artist Aleksandras Ivanauskas-Fara is currently working hard. Why do adults get sick?
Measles disease is highly contagious, doctors say that one person can infect up to 18 people. There are no medicines for measles, but most people are treated at home. If complications occur, patients will be hospitalized.
Recently a 40-year-old patient at the Kaunas Clinical Hospital said he was suffering from measles – especially unpleasant and horrible.
According to the Center for Infectious Diseases (ULAC), measles vaccine has been started in Lithuania in 1964. one dose of the vaccine. People who were born before that year have a high chance that they already had measles and as a result got immunity.
Vaccination requires two vaccines for full immunity against disease.
Vaccinated with two doses of vaccine since 1988, but this option was not available for all children born at that time.
According to the Vytautas Usonis of the University of Vilnius, the Russian vaccine was abandoned in Lithuania in 1992, which was previously used in the country and only in 1993-1994 were two vaccines used to consistently immunize children.
According to the current national vaccination calendar, children in Lithuania are vaccinated for 15 months. and 6-7 m. century.
If a person learns that he or she has not been vaccinated against measles or is not sick, older people can be vaccinated.
How do I check for protection against measles?
If you want to be sure that you are immune to measles, you can find out by contacting your doctor if you have a health record from birth.
Another way is to perform a special blood test.
According to the National Health Center, on March 4 it was known that 89 cases of measles were confirmed in Lithuania (30 children, 59 adults) and most cases were registered in the province of Kaunas (58).
February 25, 67 confirmed measles cases were reported (including 21 children, 46 adults).
March 1 86 confirmed cases of measles have been reported (including 30 children, 56 adults).
The vaccination status of the patient is varied (unvaccinated, 1 dose vaccinated), not all patients are known as vaccinated. Children who are too young to receive vaccinations also fell ill.
What are measles?
Measles is an acute, highly contagious viral infection that spreads through the air drop and manifests itself in fever, rash and inflammation of the respiratory tract and the conjunctiva. Measles are and still are one of the most common causes of death in all vaccine-controlled diseases. Tymai is still very affected in countries where the vaccination rate is insufficient.
What is the cause?
The measles agent belongs to the genus Morbillivirus of the family Paramyxovirus. It is a single antigen RNA virus with low external resistance. Measles viruses are particularly volatile, so they spread through air flows in the building without special measures: corridors, stairwells, ventilation ducts, installation axes, and so on. The virus is very sensitive to ultraviolet radiation, so the chance of getting infected is very low.
How is measles infected?
The source of the measles infection is a sick person. Among the measles of the infected person, the virus passes through the airways from the first days of the disease, a total of 4-7 days. The most important method of transfer is air drop. Both children and adults are sensitive to thyms. Up to 90-95% of susceptible immune compromised people fall ill.
What are the symptoms of measles?
The measles' incubation period lasts from 7-9 to 17, sometimes up to 21 days. The disease starts with fever, cough, runny nose, inflammation of the eyes. After 1 to 2 days after the onset of the disease, it rises, mainly in the main area, and then rashes down, covering the trunk, limbs. A rash of pigmentation remains at the site of rash for a while. Inflammation caused by the virus, laryngeal damage (croup), and less often – inflammation of the brain (encephalitis) is often accompanied by measles. The most common complications of measles are pneumonia, laryngitis, otitis. In rare cases, encephalitis can be complicated.
Which treatment?
No specific treatment for measles is available, symptomatic treatment is used.
How to protect against measles?
The measles vaccine has been vaccinated in the world for over 40 years. It is a live attenuated virus vaccine that is given in the second year of life. To induce long-term immunity and immune mechanisms, the measles vaccine must be administered at least twice. In Lithuania, children are vaccinated for 15 months according to the national vaccination calendar. and 6-7 m. century. The vaccine is a combined mumps-rubella (MMR) vaccine against measles and epidemics. Vaccination was started in Lithuania in 1964.
It is strictly forbidden to use the information published by DELFI on other websites, in the media or elsewhere or to distribute our material in any form without permission, and if permission is obtained, you will be referred to a source .
Source link