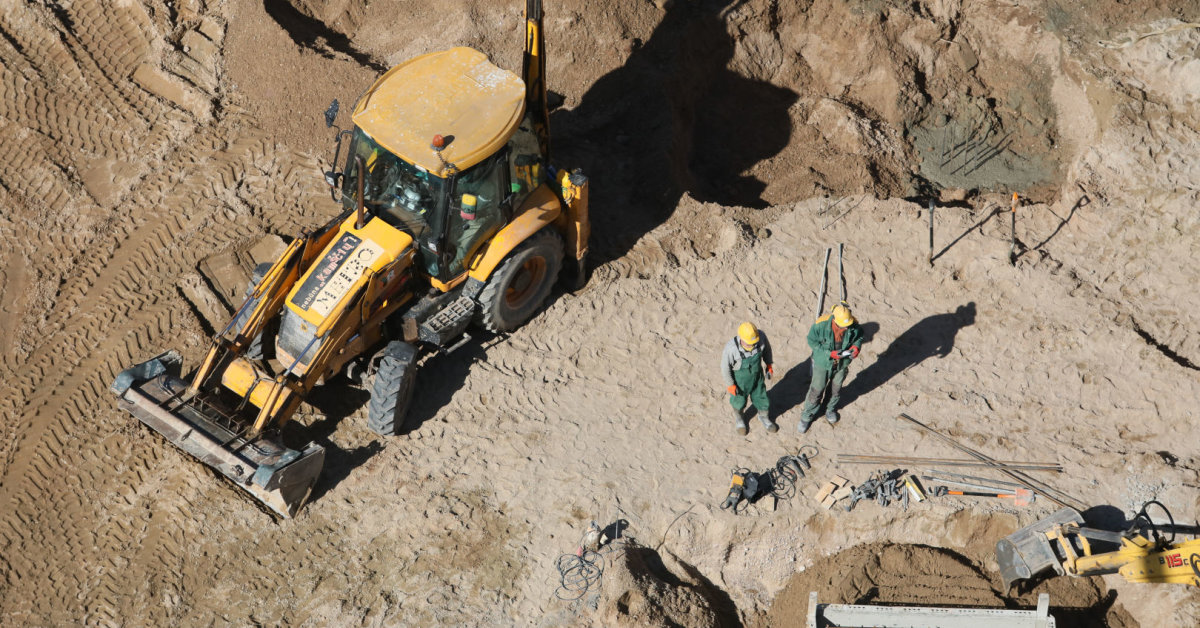 According to the department, 22.2 thousand were spent on foreign nationals working in Lithuania during the 7 months. visas, of which about 80%. – Ukrainians. 6.3 thousand others Ukrainian citizens have been granted a residence permit in Lithuania this year
In comparison: last year a total of more than 23,000 people were provided to foreigners. for work visas and for Ukrainians – almost 6 thousand. residence permits
"In the coming years, the number of Ukrainian citizens coming to Lithuania will continue to increase, which is determined by the shortage of labor in Lithuania and the visa-free regime for Ukrainian citizens.If immigration increases so rapidly as today, we expect Ukrainians to reach 30-50% next year, more than this year, "said Evelina Gudzinskaitė, head of BNS's migration department.
Construction work also without a visa
According to Dalius Gedvilas, head of the Lithuanian building association, the construction companies of the country can currently work about 2.5 thousand. Ukrainian. These are only approximate figures, as some of them are employed by registered companies in Ukraine, so they do not need visas in this case.
"Ukrainians can enter and work through subcontracting in Lithuania, for example, a Lithuanian company establishes a subsidiary in Ukraine where people meet, then there is no need for queues, no work visas, signing a contract with the main company, coming and work on the basis of subcontracting, "said Gedvilas, BNS.
According to him, about 6 thousand of the Lithuanian construction industry disappeared every year. mostly because of the growing export and export of services.
"The Lithuanian construction industry has achieved good results in export services for a long time, a large number of companies are looking for specialists who can be sent abroad.The head of the Builders Association hopes that a more accurate assessment of the number of foreign workers in construction the construction companies help to issue constructive maps at an early stage, which makes it easier for the construction companies to work more accurately, "Gedvilas
Lack of specialists since 2005
The House Energy Saving Agency, which coordinates the renovation of the apartment complex, reports that the company that is carrying out renovation projects suffers from a shortage of construction specialists.
"In the big cities of the country it is still possible to check the quality of the specialists, to find experienced professionals and in the region – very difficult, at the moment our company has twelve renovation projects for several apartments, most of which employ specialists from Ukraine, "said Remigijus Misevičius, head of the Panevezys Construction Trust subsidiary" Stogas ".
Head of Realmax Development Company Statmax, implements four refurbishment projects for several apartments Juozas Valužis said that the shortage of skilled labor has been operational since 2005, but in recent years this problem is only getting worse.
"We often hire subcontractors, about 15 percent .The employees are composed of specialists from Ukraine", – said V.Volužis.
Source link