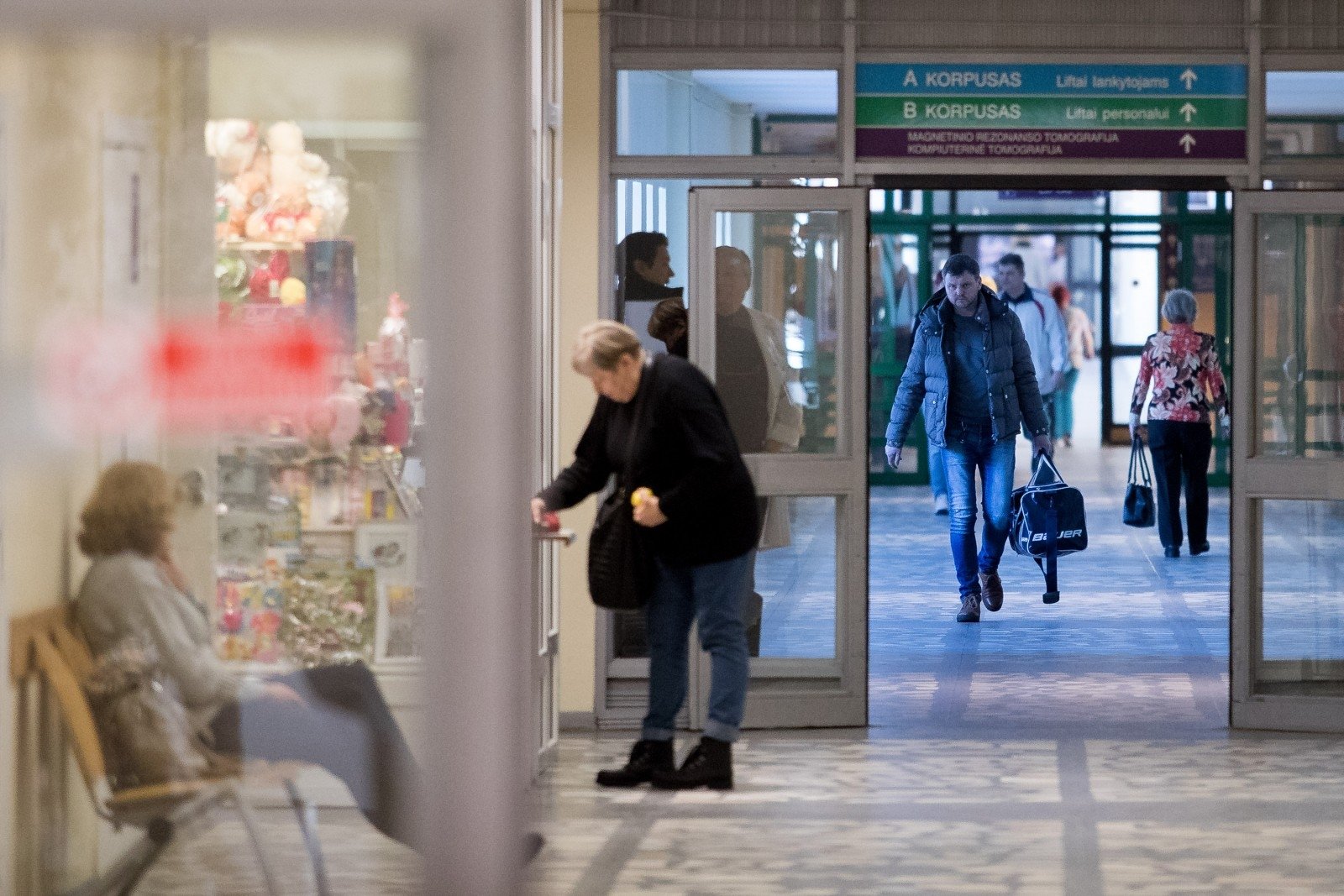 You receive services faster and free in the outpatient clinic
There are complaints from large medical institutions that their access departments disintegrate as soon as the working hours of the clinics expire. This is confirmed by Zydrūnė Baigienė, adviser to the state's research and control service for public finances. The interlocutor points out that general practitioners have to provide general practitioners 24 hours a day, seven days a week.
"This assistance can be granted 24 hours a day by the same institution or, if this is not done, by another institution with which the contract is concluded. […] If the problem is that I am still going to my doctor, but I thought "he is not working now", you should contact the institution that provides the general practitioner's services during the absence of your doctor, "says Ž. Baigienė.
According to her, services on weekends, holidays or other outpatient clinics are provided by the same clinic, other outpatient clinics with whom the cooperation agreement has been concluded, specialists or the hospital.
"For example, childcare facilities at Santaros Clinic Children & # 39; s Hospital are often cared for by children, while many smaller treatment centers provide their children with the Santaros Clinic Hospital for Children Reception during the period of unemployment. ; s, because there is often one doctor's practice in the family (usually an outpatient clinic) and a hospital, "says Ž. Baigienė.
She points out that although hospitals are of the opinion that hospitals have a better inventory and can carry out more in-depth studies, the calling clinic also has the opportunity to carry out all the necessary tests. In addition, Z adds. Too late, the number of patients on weekends or holidays in outpatient clinics is lower than in hospitals, so it is likely that the patient will receive the service more quickly and will not pay for the service.
"It should be clear that if you come to an institution where the help is primarily intended for serious patients, and you yourself agree to wait for it, it must be paid because you have the opportunity to receive free help. How many doctors say: "You have the opportunity to go to the institution where you get the service for free, but if you want to stay here, you have to pay and wait for it", says Ž. Baigienė.
Some of the patients are not aware of the possibility of contacting a doctor in the neighborhood
Liucija Vaitkevičiūtė, head of the Admissions and Emergency department at Santaros Clinics, says that from 1 July of this year Professionals will be classified into different categories according to the order of the Minister of Health. There are four categories for emergencies and one emergency aid. The allocation procedure is carried out according to the order of the Minister of Health.
The allocation takes place in two phases. First of all, the category is defined by the nurse who first communicates with the patients: "Of course it relies on very objective data, in fact it is not really possible to make a mistake because it is based on certain vital indicators. The patients are thoroughly grouped by a doctor who has consulted them and the mistakes must be really small. "
If the patient eventually falls into the fifth category of emergency room, he is told that there may be a need to pay for the services. L. Vaitkevičiūtė & # 39; s observation, then a part of the patients simply refuses services and goes out. Others decide to go to the doctor's office or wait for a visit to your doctor. If the patient decides to stay, he may have to wait for the exams.
"Depending on the category, emergency patients can wait up to an hour for an examiner, nurses will only view them on arrival, categorize them, and it may take some time to wait for the right category, and in urgent cases, a medical examination can take up to three hours. wait ", stresses L. Vaitkevičiūtė.
She adds: this is the maximum waiting time. If a specialist loses and does not have urgent patients, he can follow an early career with uncomplicated patients. However, as already mentioned by Ž. At the end of the day, the services of the GP will probably provide the necessary help even faster. The observation of L. Vaitkevičiūtė often makes no use of this possibility because he simply does not know about it.
"How much we have communicated with patients is a considerable part of this [galimybę kreiptis į budinčią polikliniką] do not know I can imagine that as long as a person can not handle the problem, he is not very interested in what he will have to contact if something happens. Some of those patients are actually saying – I do not know where my awake family doctor is working, "- notes L. Vaitkevičiūtė.
Talking about the state of health, patients tend to exaggerate
According to L. Vaitkevičiūtė, the reception and emergency doctor of the Santaros clinic, about 150 patients arrived in their institution in urgent order. About a third of them come from ambulances.
"It is a sad fact that even ambulances do not come at all because of emergency relief, and then they explain:" I've been ill for about half a year, but today I was worried, that's what I came for "or" I froze, my doctor was on vacation, so I called the fast. "We work with fasting and talk about why this happens," says L. Vaitkevičiūtė.
In her opinion, such problems arise for two reasons. First, patients sometimes have the tendency to overcome the colors – they exaggerate the pain they experience when they tell their symptoms. "We are also confronted with emergency departments – it is not exactly the way patients present our health problem, on the other hand, patients have the right to choose a medical facility and they have the right to consult a doctor. […] We estimate that sometimes up to 50% of the time comes for emergency aid. of all visits to patients. "
The specialist emphasizes – ambulance doctors often focus not only on symptomatic symptoms but also on other objective signals. For example, if a smiling man says he feels bad and treats his pain with the highest score, he will still not be among the fastest patient needs.
Specified when you request emergency assistance
L. Vaitkevičiūtė, there are several cases where people urgently need help. First of all, there are people whose lives are at risk, such as respiratory disorders, heart activity and loss of consciousness. There is also urgent need for help with the occurrence of an acute allergic reaction.
"If someone just has a tendency to some kind of allergic condition, an atopic condition and something that has been eroded for some time, something is not an acute allergic reaction, so he should not be surprised that he belongs to the category of non-urgent patients" , – points out that L. Vaitkevičiūtė.
Urgent care is also provided if a person has severe pain that is difficult to tolerate if the patient is exposed to chemical burns or if material is injured if he / she is injured.
"These are urgent matters, of course, assistance is provided if the damage occurred not earlier than two days ago Unfortunately we could reach an emergency room or a GP in two days, so injuries of more than two days are classified as a non-acute illness ", – says L. Vaitkevičiūtė.
According to consultant of the State Patient Services Service Examination and Control Department Ž. Patients can contact their GP or Territorial Patient Fund for information about which care institution should apply to their clinic during the period of unemployment, at the end of their stay, in the clinic of their doctor, at the reception, on the website of the clinic .
If someone has left the city where he or she lives and he needs medical assistance, he should contact the nearest outpatient clinic or hospital. However, it must be taken into account – if you need urgent assistance, you must pay for it in another city.
Vytautas Kalinkaitė-Matuliauskienė has prepared the LRT RADIO program "10-12".
Source link