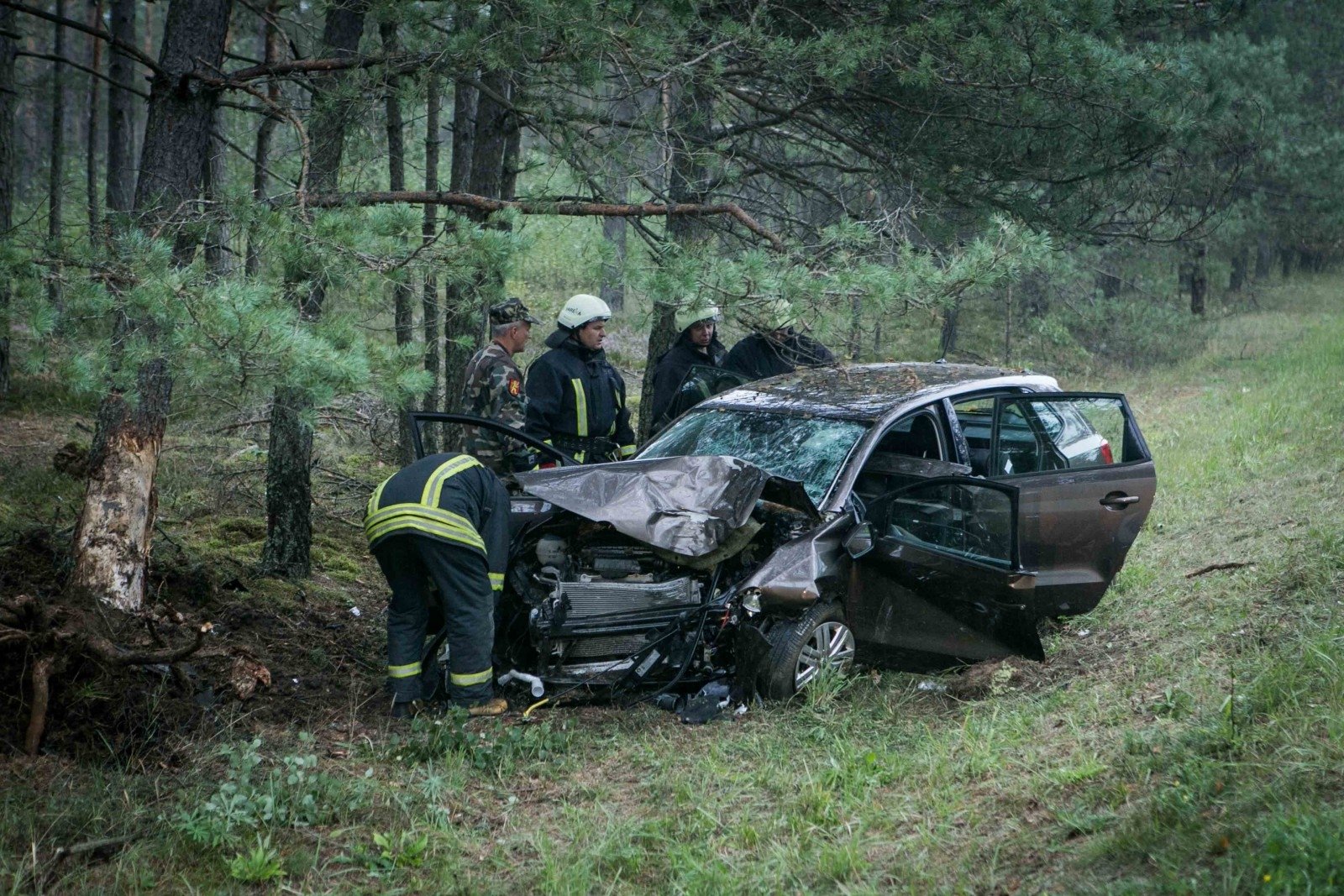 Sunday evening, around 6.30 pm, in Varėna, near Pirčiupiai, on the Vilnius-Alytus route, the Volkswagen Polo passenger car fell off the road and hit the tree at high speed.
There were two people in the car in a fully dented car, firefighters were called. According to witnesses, the driver was unconscious. Passengers and firefighters rescue the perpetrators from the car.
Around 6.50 PM Kristina Janulevičienė, the spokeswoman for the Alytus County Police, said the condition of both men (women and men) in the car was difficult.
The impact on a large pine tree was such that the root was lifted from the ground.
This was the second accident on Sunday. At 14.45 Three cars crashed near Paluknys (district Trakai): Volvo with foreign numbers, Opel Zafira and Audi. Opel driver (breaker knee) and passenger (breast bite) were taken to the hospital.
It is strictly forbidden to use the information published by DELFI on other websites, in the media or elsewhere or to distribute our material in any way without permission, and if consent is obtained, it is necessary to state DELFI as a source .
Source link