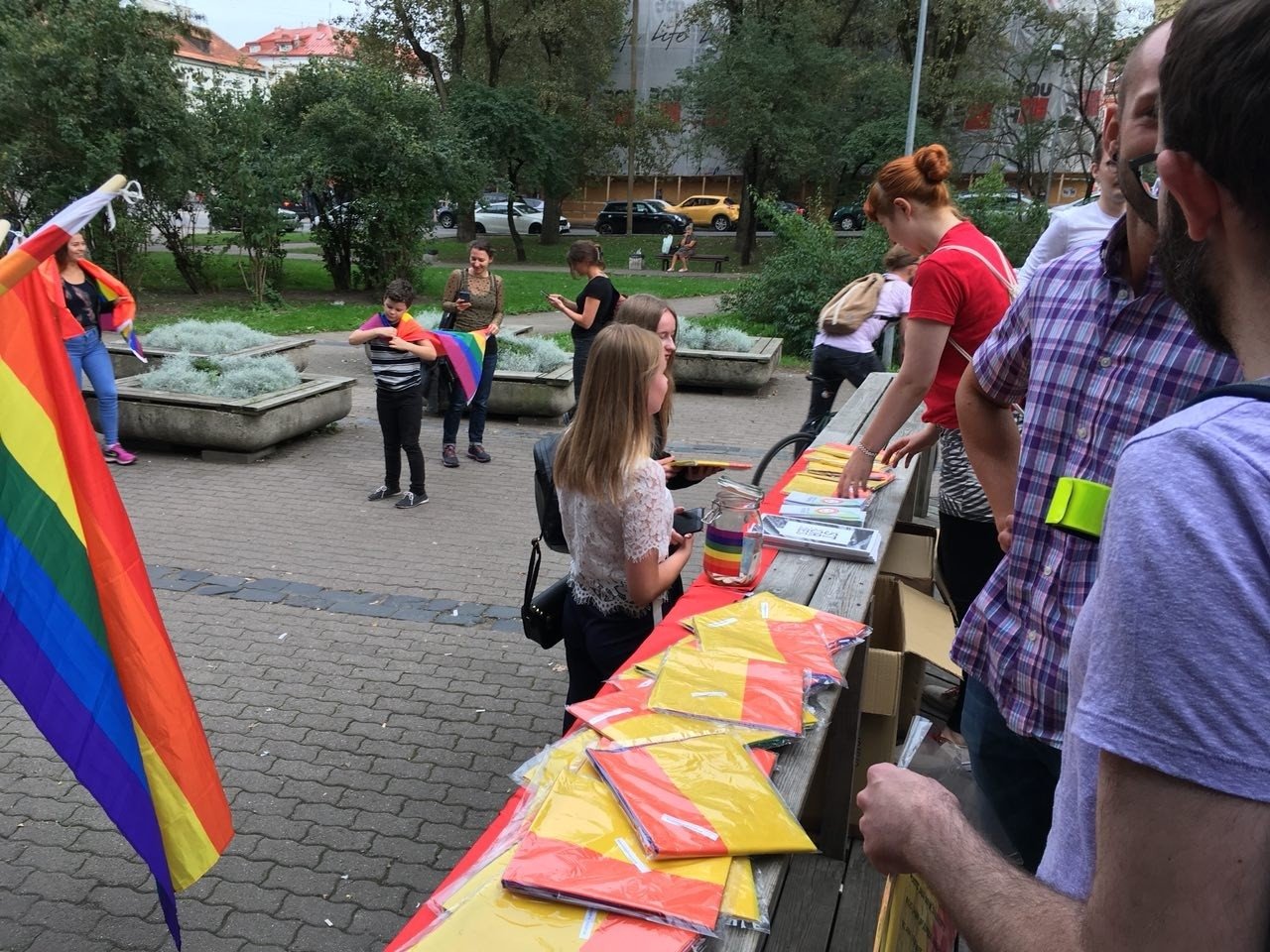 When Ecuador was attacked in the summer, a wave of outrage arose because the police did not initially regard it as a hate crime. In a protestrally after the incident, people urged the police to intensify their investigation into such crimes and to set up investigations on their own initiative. According to Fabian, a victim, officials have not asked him to make a statement after the incident. The police then argued that they could not initiate a preliminary investigation without getting an explanation, but later realized that they could, but they had to gather enough information.
Birutė Sabatauskaitė, director of the Center for Human Rights, emphasizes that only incitement to hatred are counted in Lithuania, and they do not reveal all hate crimes, which can be, for example, a health disruption, causing physical pain, theft or other crimes.
"From 2012, the situation in Lithuania improved by 1564 percent, from 266 to 17 cases in 2017. I would dare say that it's unrealistic that such figures simply do not reflect the real situation," said B. Sabatauskaitė, director of the Center for Human Rights .
Experts believe that victims are simply afraid to go to the authorities.
"Of course we sometimes see official errors, sometimes overburdened by reactions to certain errors, but the police always respond to these things and in any case, if it threatens our successful business, we investigate this, each case is evaluated and conclusions are drawn" says Vytautas Gailiušas, deputy head of the criminal police office.
Until recently, three doors have been burned, including the headquarters of the Lithuanian Gay League. The police say they are not hate crimes.
According to Ausrine Armonaitė, members of the Seimas committee for suicide and violence prevention, although not hate crimes, such cases in which civil servants advise to take the LGBT flag indicate that the problem must be addressed.
"First you have to understand and admit that the problem exists, partly refusing to partially acknowledge that there are hate crimes We have very few complaints, but this does not mean that there are very few hate crimes, which means that people simply do not believe that justice will be fulfilled, we need to change this situation and we try to do it, "said Armonaitė.
According to the police, civil servants are regularly trained and involved in training on identifying hate crimes. However, the Director of the Center for Human Rights emphasizes that such offenses are often regarded as violations of public policy. According to representatives of the Ombudsman for Equal Opportunities, there is currently a lack of assistance to victims of hate crimes.
"Unfortunately, in Lithuania we do not have a coordination network that provides such assistance, and the help is provided in separate episodes and is usually provided by representatives of non-governmental organizations, but it is not a coordinated system and many NGOs simply do not have the means to deliver these services, "says Equal Opportunities. Representative of the office of the controller Tomas Vytautas Raskevicius.
According to human rights defenders, the indifference of the authorities and the lack of assistance to the victims are only a few obstacles to tackling hate crimes. They say the problem has already been disproved, now that concrete steps are needed to improve the situation: training institutions, cooperating, providing assistance to the victims.
Source link