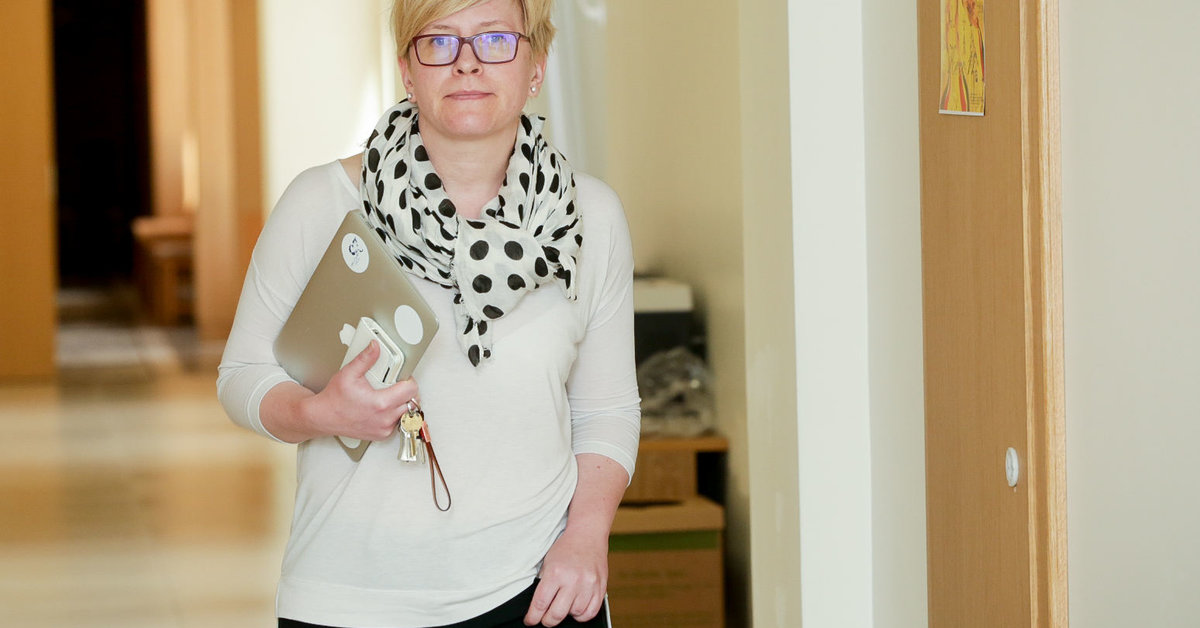 – Mr Andrzej, the first question is for you. At a time when the minister is angry that MG Baltic and "Kauno tiltai" did not allow interventions in the Road Administration, when he looks at the resignation of D. Zabulionis, a competition is taking place at the same time and Kaune Bridges wins again. Do you admit that the race was not well organized at all?
V. Andreev: Thank you for the question. Since my temporary service since 2017 On 15 November I inherited this question, but I will try to answer the questions you have asked about the amount of information that has been collected. "Kauno tiltai" is one of the largest contracting organizations in Lithuania and, undoubtedly, they must participate and they will participate in competitions.
– But nobody denies this.
V. Andreev: And because of the organization or organization of the purchase of the Rusnė-hectare itself, it has already developed historically, because this is a very important place, part of the population of Lithuania, Rusniškiai, has been closed by flooding from the other part of Lithuania . This object was important and, to our knowledge, the competition was published on the course. And the main goal of the dispute now is that no geological investigation has been carried out on the road sections and that there seems to be ambiguity. We are now explaining this situation, we are working with the Public Procurement Office and I think that all answers will certainly be presented.
– But you yourself, when you organized a competition, it did not matter, you inherited, did not inherit, but you were not interested in what is going on there? When people say that some do not even understand the prices in the competition, you can see that someone clearly understood, while others did not. This one representative participates in a consortium, in competition with the one who did projects 10 years ago. You do not doubt?
V. Andreev: Let's go through a few facts. Let's say, yes, Kauno Bruožai has chosen the Partner Center for Bridge Experts, which participated 10 years ago, the other 2 partners, non-partners, and the participants chose the "Kelprojektas", who participated in the next studio. Designers who design and then work with contractors are the custom. Those who complain that they have chosen "Kelprojektas", and later the project is preparing alternatives for the pavement, which means 5 offers, which also had the advantages.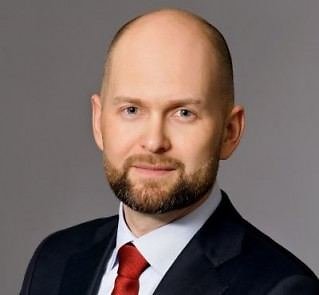 LAKD illustrations / Vitalijus Andrejevas
Speaking of the prices you asked for, for example, I have the price of the coat of arms and nobody is bought for a battle. Kauno tiltai has offered 4.5 mln. EUR with VAT for building a bridgehead. At that time, other contractors offered 8.1 to 12.6 million. The euro is for the construction of the same trench, where no extra work is purchased. I would also like to emphasize that during the competition it was established that if such additional works appear they are purchased from the same supplier of the same public, although this is permitted by the law on public procurement.
– But they all say that there is a lack of clarity and that the Public Procurement Office says that the same is normal, that they may not have understood whether this purchase will or will not be, what do they mean by a number of additional conditions, opportunities or needs?
V. Andreev: The answer is written: the supplier who won the competition must carry out geological exploration on the road section, not on the pavement, but on the road section. According to these studies, it is necessary to choose solutions, coordinate them with the Road Administration and, if necessary, this means that if the demand for additional works is determined, those who will buy works. There is another sentence …
– But you have to know very well that this need will be determined, otherwise impossible.
V. Andreev: Another sentence is written in the same answer. This means that suppliers do not have to evaluate their work in their proposal. This is an essential answer that suppliers had no assessment and could not evaluate themselves.
– But why do they evaluate?
V. Andrejev: But they say that.
– 4 evaluated, and "Kauno tiltai", who won?
V. Andreev: According to preliminary data, 4 have not really been evaluated and I believe that after analyzing all tender documents, together with the Public Procurement Office, we will clearly see whether these suppliers have been assessed, or simply state that they are self-assessments.
– But do you see prizes?
V. Andreev: We see prices, but the costs of the balustrades are four times higher. This is also an answer. Three, sorry, times. It is also the answer that suppliers have completely differently assessed technologies, their desire to make money.
– Mrs Simon, what you have heard, what you have seen, what you have read, is this explanation enough for you? Do you think the competition was still clear? Are there a lot of questions?
I. Simonyte: There are quite a few puzzles because the information we see in the study is very different and what Mr V. Andreev is talking about now. Of course he probably has the privilege of having more prior knowledge about the decisions of the directorate, about documents, about correspondence with the applicants, etc. Vol. But it is clear that this situation needs to be clarified, because if it is true that it is said that other contractors simply did not appreciate these works, they also offered much higher prices, then it might be fair that the winner offered a low price, but Whether or not this is the case, it is necessary to look at the proposal on the wording of the proposal and to clarify it in that proposal.
I now see that the price difference is very high, practically double or even more. I see other participants explain that they do not understand it, and if that is true, there are of course many questions. When someone understands everything and there are 4 things left, something is still wrong. I'm not saying that the result of the match is incorrect, but this is not the optimal solution that could be in this situation, but the fact that it is something to explain.
There are quite a few puzzles because the information we see in the study is very different and what Mr V. Andreev is talking about now. Of course he probably has the privilege of having more prior knowledge about the decisions of the directorate, about documents, about correspondence with the applicants, etc. Vol. But it is clear that this situation needs clarification.
– It is a coincidence, is it a coincidence or not that a person who has been dismissed at the Road Administration comes to the Road Directorate from the "Kauno tiltai" to his former employees or subordinates, how they will be there, and in this way as if they were the get the impression that he can get this information very successful. ?
I. Simonyte: I think that if we find out again who asks what the answers are, what the proposal has been evaluated and what has not been evaluated, it is possible that most of these questions can be answered, but as said, that sediment will always be in other competitions or in other circumstances. . Because this revolving door, the rotating doorway syndrome, when people work in government agencies, go to private institutions that are very interested in buying those public institutions or any other financial stream.
The financial sector is no secret, and even in the world, even partly because of the global financial crisis, it is based on the fact that there has always been such a change between the major investment banks and the US Treasury. This is a mini model, but it is essentially the same problem as privileged people who are very valuable to private companies because they have some internal information. Yes, there are so-called cooling periods, but then there are maintained personal relationships, perhaps communication, perhaps talking, perhaps even unintentionally obtaining some sort of useful information and thus creating a better supply.
This is a problem because the state not only has the best price to get jobs. As an institution, the government must ensure a level playing field because you can receive very good prizes for a certain period of time, but if you eliminate the competitive field in the same period, you will have higher prices. The only question is whether this function is actually carried out by government agencies.
– Mr V. Andreeva, when we return to the director of this Kauno tiltai representative. At a time when you have a problem with your deputy due to his resignation, a representative of "Kauno tiltai" will bring your nose back to your office under your nose. You do not doubt that he is coming, although they have a completely different person for the roadblock of Rusne?
V. Andreev: Thanks for the question, let's go back to forgiveness, Mr. Zabulionis.
– No, would you answer, did you have any doubt about this?
V. Andreev: I apologize, but because of the damage to the state 40 thousand. The euro, which sounded, had no damage from the state, because the activity was forbidden and the insurance company paid that amount, I want to emphasize that the state has suffered no damage. During his trip to Mr. P. Tekorius, who he is talking about now, he is a representative of "Kauno tiltai". Because the road administration has a number of contracts with all contractors, contractors come to pick up a construction workbook, agree on traffic permits …
– But "Kauno tiltai" has another person for this purpose, and it is this person who walks in 2015. with the consent of the parties, has left your direction, is this incredible for you?
V. Andreev: We do not have the ability to prevent "Kauno tiltai" appointing him as a representative.
– But he is not a representative, the other representative has been appointed, he is only the consultant of the director.
V. Andreev: Another representative of the contract work, do you think?
– Yes.
V. Andreev: I will check that information.
– Mr Gradauskas, I would like to ask you, do you think that the Kaunas bridges behave inappropriately, if so, in this competition that they did have some extraordinary circumstances and therefore won the competition?
R. Gradauskas: I can not comment very much because I do not know the source of this question. I am very happy with Mrs Ingrid's ideas. In fact, it is impossible to say unequivocally that someone has done something prepared. The motorway is very important, it was talked about for a long time, perhaps the Road Administration was unnecessarily looking for an object that was financially justified and as a result, its construction was delayed year after year. In fact, it took a long time to carry out construction work on the sidewalk, and now I think it would be desirable to assess everything comfortably, to do the job in the right way, and of course the processes that need to be checked, in order to be evaluated.
– Mr R. Gradauskas, have the companies of your association contacted you? Have you heard that matches are not always transparent, that they have doubts about them?
R. Gradauskas: We recently complained to the association about the fact that the road manager puts too many risks in projects and that every extra risk increases the price of the item. And now there is a discussion with the management about whether this is the case, because when there is a lot of ambiguity in the project, when it may be necessary to do this, in this case scruples, assertions, and so on. t., of course, then the contractors have almost no sense to appreciate it. And in this way certain spells go out, someone takes risks, does not accept these members, reads that there will be no peat or the like and there is some degree of ambiguity. And the question is whether this should be done for the Road Administration, as well as for putting the risks into deprivation.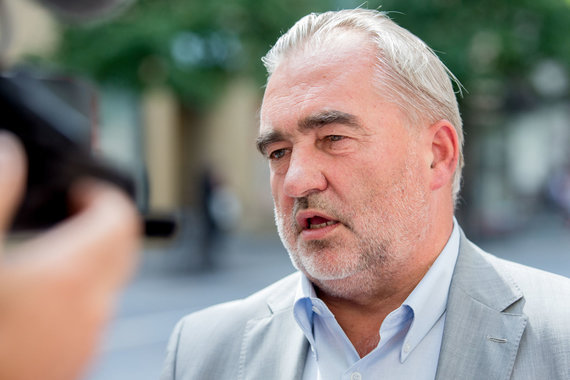 Luko April / 15min Photo / Rimvydas Gradauskas
In fact, it took a long time to carry out construction work on the sidewalk, and now I think it would be desirable to assess everything comfortably, to do the job in the right way, and of course the processes that need to be checked, in order to be evaluated.
– Mr Andreev, you see, the same accusation that is too much of what the Public Procurement Office said, so not everyone understood everything. Please tell me, how much now is the second game that does not happen because you have said too much and therefore negotiate with companies at a lower price, how much can it increase the cost of a project?
V. Andreev: However much he can make the project more expensive, we will answer when the final prizes are presented, they will be posted next Friday.
– But now you can see how much it becomes more expensive because you negotiate.
V. Andreev: Suppliers must submit their latest offer next Friday, unfortunately we can not mention the price, which are the purchasing rules. As regards the risks and the purchase of Rusnet, we received, just as we analyzed the purchase of documents, about 8 questions specifically for peat and a disproportionately transferable risk contractor. That is why the Road Administration has answered that this risk is transferred to the Road Administration and the management purchases these works on a separate purchase basis. If necessary, but the need is determined when the peat is determined.
– But you knew that the peat lay, everyone knew since 2009. The company, which participated in the competition with Kauno tiltai, so they did projects, everyone knew about the peat.
V. Andreev: Then we can go back to the asphalt of the gravel road …
– We will return a lot, but unfortunately the time is already over, so let me ask you again, you participate in the competition for the function of head of the Road Administration?
V. Andreev: Yes, I'm participating.
– You are a temporary guide, do you think that what is happening now does not hurt you to win the competition?
V. Andreev: I participate in the competition.
Source link